These days, Google is releasing a highly anticipated feature that we know many of our customers have been waiting for and for sure will start using.
With visitor sharing, your users can invite non-Google users to collaborate on files as visitors, using PINs to verify their identity. This allows you to always see who has access to your organization's files and folders if you share externally.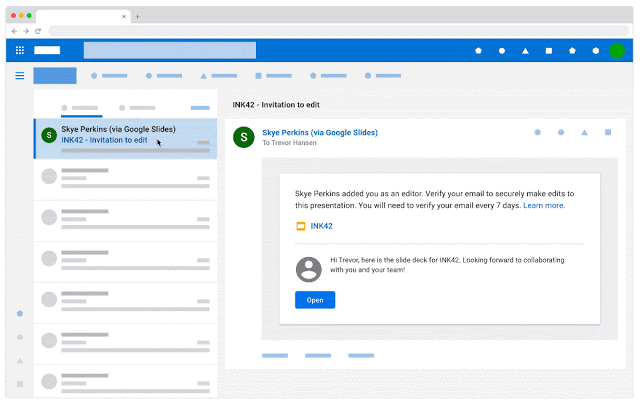 How it works
Once turned on for your organization, users will be able to share to visitors in the same way they share to Google users. People with non-Google accounts will receive an email invitation to collaborate on the shared file or folder. The user has 7 days to verify their identity with a PIN to collaborate on the shared file or folder. If the user needs to collaborate longer than 7 days, they can use the original link from their email to verify their identity again.
Once authenticated, visitors can view, comment on, suggest edits to, and directly edit files and folders. If a visitor has edit access, they can re-share the file with another Google user.
Visitors cannot create or own files and folders.
Visitors can delete their visitor session.
Visitor accounts can be seen in the sharing dialog, where you can change or revoke their access just like any other collaborators.
Briefly summarized, this will reduce the need to download attachments and send emails or create separate files to work with external users who do not have Google Accounts.
The rollout will now start in September and all customers will have the function in place by 28. September.
If you need help configuring the new functionality in the Admin panel, get in touch and we are happy to help.