Beet
Beet deploys service and analysis tools for its customers faster with help from The Cloud People and Google Cloud
With The Cloud People's solid competence on the Google Cloud Platform, digital marketing agency Beet develop services and applications more quickly for their customers and themselves.
Martin Frönmark in Beet emphasizes: "We had not managed to develop such solutions and services all by ourselves."
Martin Frönmark, senior digital analyst and web developer at Beet, starts: "We talked to two IT partners, and after careful consideration, we chose The Cloud People because of their solid and proven expertise on the Google Cloud Platform."
Beet is a digital marketing agency based in Stockholm and Malmo and works with clients in several countries. Beet helps companies such as Kjell & Company, Sail Racing, Björn Borg, and MedHelp with increased visibility and revenue growth. Beet helps customers take advantage of digital marketing channels through keyword optimization, market automation, e-commerce, and visibility in social media. Keywords are digital craftsmanship, analysis, and strategy. An essential part of the work is to develop digital services, tools, and applications for the customers in addition to analyzing data related to digital traffic.
Chose Google Cloud because of BigQuery
Martin Frönmark says: "Since we work extensively with data and data analysis on web traffic and advertising, we have used Google Cloud Platform and BigQuery. We have had some data and applications on the Amazon cloud in the past, but we wanted to consolidate all data on the Google Cloud."
Google BigQuery is a flexible and serverless data warehouse that enables the analysis of massive amounts (petabytes) of data.
Frönmark says that Beet initially contacted The Cloud People to get help developing a standard method for creating new digital services and tools.
Martin Frönmark adds: "Furthermore, we have gathered our frontend and backend development on one common platform. In addition, we did not have an overview of many possibilities and services on the Google Cloud Platform. We needed consulting help to utilize all the opportunities for the best of our business."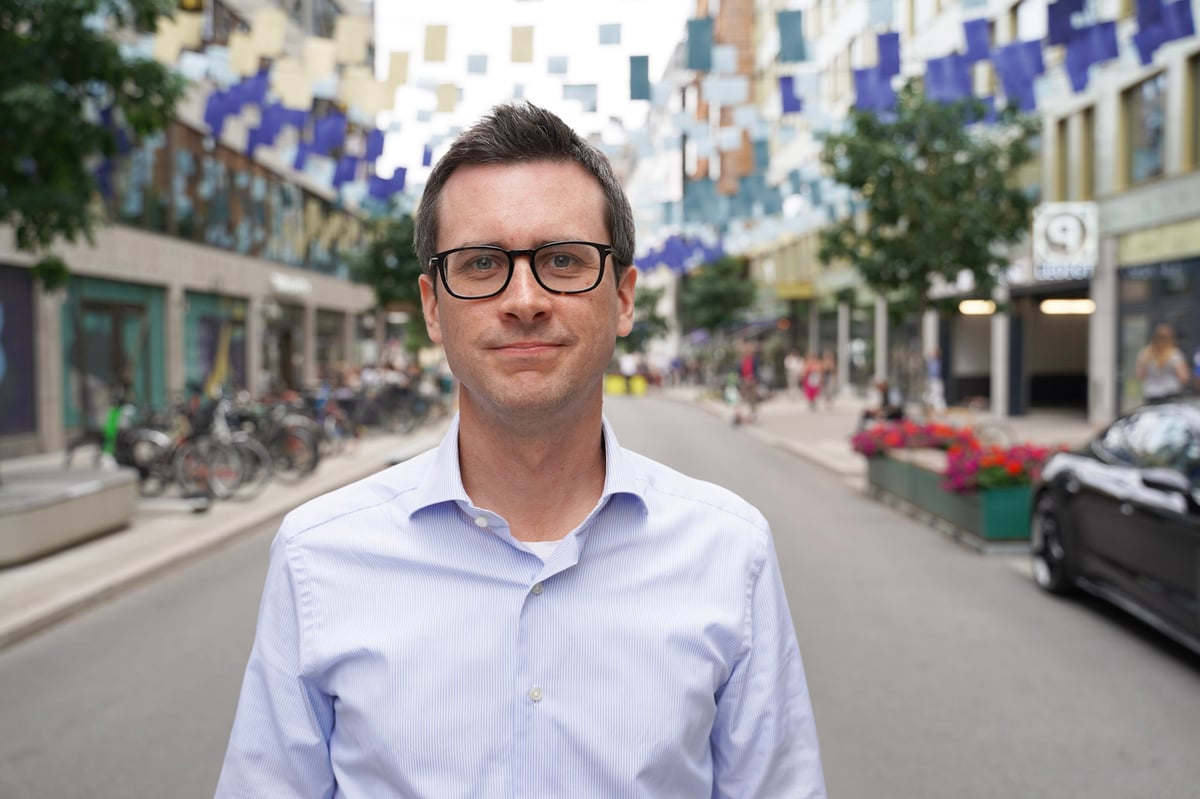 Couldn't have done it without the help of The Cloud People
Keywords for the delivery at Beet are Infrastructure as a Code (IaC), DevOps, and staging environment for testing digital services before they go live, are iterated, and deployed. IaC is the process of managing and provisioning computer data centers through machine-readable definition files rather than physical/manual hardware configuration or the use of configuration tools. It provides a faster setup of servers and higher quality.
Martin Frönmark says: "Today, the methods of rolling out our digital services and applications are standardized. This makes it faster to get new functions or new applications in place regardless of whether they are for our own use or it's developed for our customers. At the same time, we have consolidated all our systems and data on one platform - the Google Cloud Platform."
"Without The Cloud People, we wouldn't have made this happen. It had taken far too long with internal resources. It also seems that we have improved performance and gained higher uptime. The platform also allows our business to become more agile."
- Martin Frönmark, digital analyst at Beet
Frönmark also points out the unique Smart Resourcing concept developed by The Cloud People. With Smart Resourcing, customers themselves can find the resources with the expertise they need via The Cloud People's web portal. The consultant's price, competence, and experience are shown in the portal. Smart Resourcing provides a whole new world of transparency around the purchase of consultants. Customers get the resources they need - easier, faster, and cheaper.
Martin Frönmark in Beet concludes: "We will definitely go to The Cloud People for our next project."