Google Workspace: Redefine your workplace
Let our digital workspace experts revolutionize your collaboration with Google Workspace and Chromebooks.
We know Google like no-one else
Our Google Workspace experts help you work smarter than ever before by assisting you with anything, from pre-planning to deployment, integration, support and training.
Google Workspace key benefits
4 key reasons why you should be adopting Google Workspace or our handpicked best-of-breed integrated software, for superior collaboration.
A hybrid workforce
Chat, call or video call directly from your email inbox. Your colleagues are just one click away.
Work-life balance
Google Workspace has launched tools like Focus Time, segmentable working hours, location indicators and more.
Better collaboration
Work in the same documents together with your partners or colleagues at the same time, from any device, and at faster speeds than any other platform.
Scalable plans
Google Workspace enterprise plannings work for any company size from 300 users to more. A
dd or remove users easily based on your demands.
Let's define a better way of working
The Cloud People can help you redefine how you work with Google Workspace by helping you discover the possibilities, the correct licensing plan, successful implementation and proper training and support.
Education + Chromebook
We are one of Google for Education preferred partners in Northern Europe which delivers Acer Chromebooks that are affordable, secure, and up to date.
Google Course + Training
Sign up for one of our English or Norwegian courses to learn how to use the Google Workspace tools more efficiently to improve your organization's collaboration.
Google Workspace - the best way to make things happen together
Do you want to make your workflow more organized and simple? The Cloud People can assist you in setting up your Google Workspace account. We create the best agreements based on the needs and desires of your organization. Feel free to contact us today for a non-binding chat about what we can do for your organization.
A new way of sourcing a project
Lift and shift – Cloud migration
Are you ready to migrate your business to the cloud? The Cloud People is a team of GCP-certified consultants who can assist you with your journey on the Google Cloud Platform, offering seminars, training, support, and app integration for the Google Cloud Platform.
Get the experts you need – Smart Resourcing™
By logging into our talent pool Cloudia, you can see when our Google Cloud and Google Workspace experts are available across Northern Europe
―
and in two development centers in Poland
―
, what their rates are and which previous assignments they have worked on.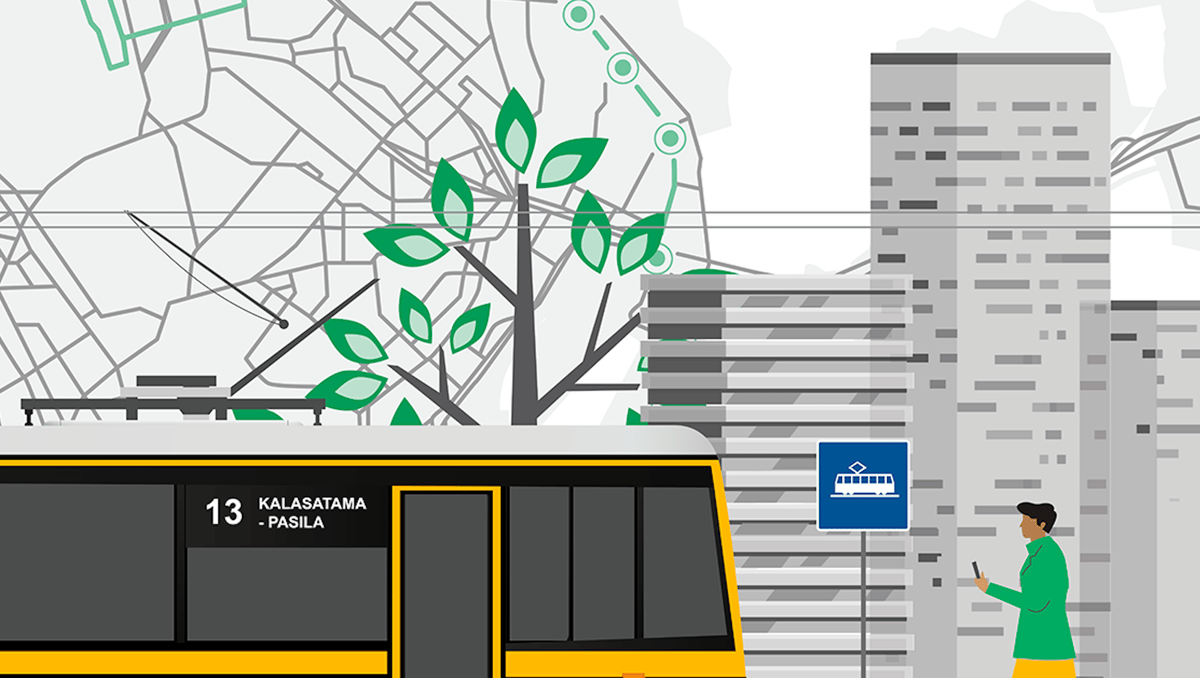 Improved collaboration with Google Workspace
The Cloud People helped the city of Helsinki and HKL use Google Cloud and Google Workspace to ensure efficient collaboration with more than 20 contractors. The project needed a smooth way of sharing and collaborating outside of the organization. Read more about our customer telling how Google Workspace transformed their coordination.
In-depth knowledge for the Google ecosystem
Get deeper insights in Google Workspace and Google Cloud Platform from our e-books, whitepapers and webinar recordings.