Chromebooks make work easy for users and IT admins alike. You can choose from a wide range of devices to suit your needs.
Your employees will love their Chromebooks from day one – with auto updates in the background and fast start up they'll feel new and fresh for a long time. The devices boot in under six seconds, and are designed to make your work feel easier and for you to be able to work faster. With the Chrome OS operating system you have cloud storage and you can take advantage of Google's multiple layers of security. The machine updates itself automatically, so you'll always have the latest version of the applications you use and antivirus installed.
Does your business need new machines? The Cloud People deliver Chromebooks from Acer and will work with you and your business to find the right machine. With a Chromebook you get a new and faster computer with all the best of Google embedded.
Read about Chromebook in our blog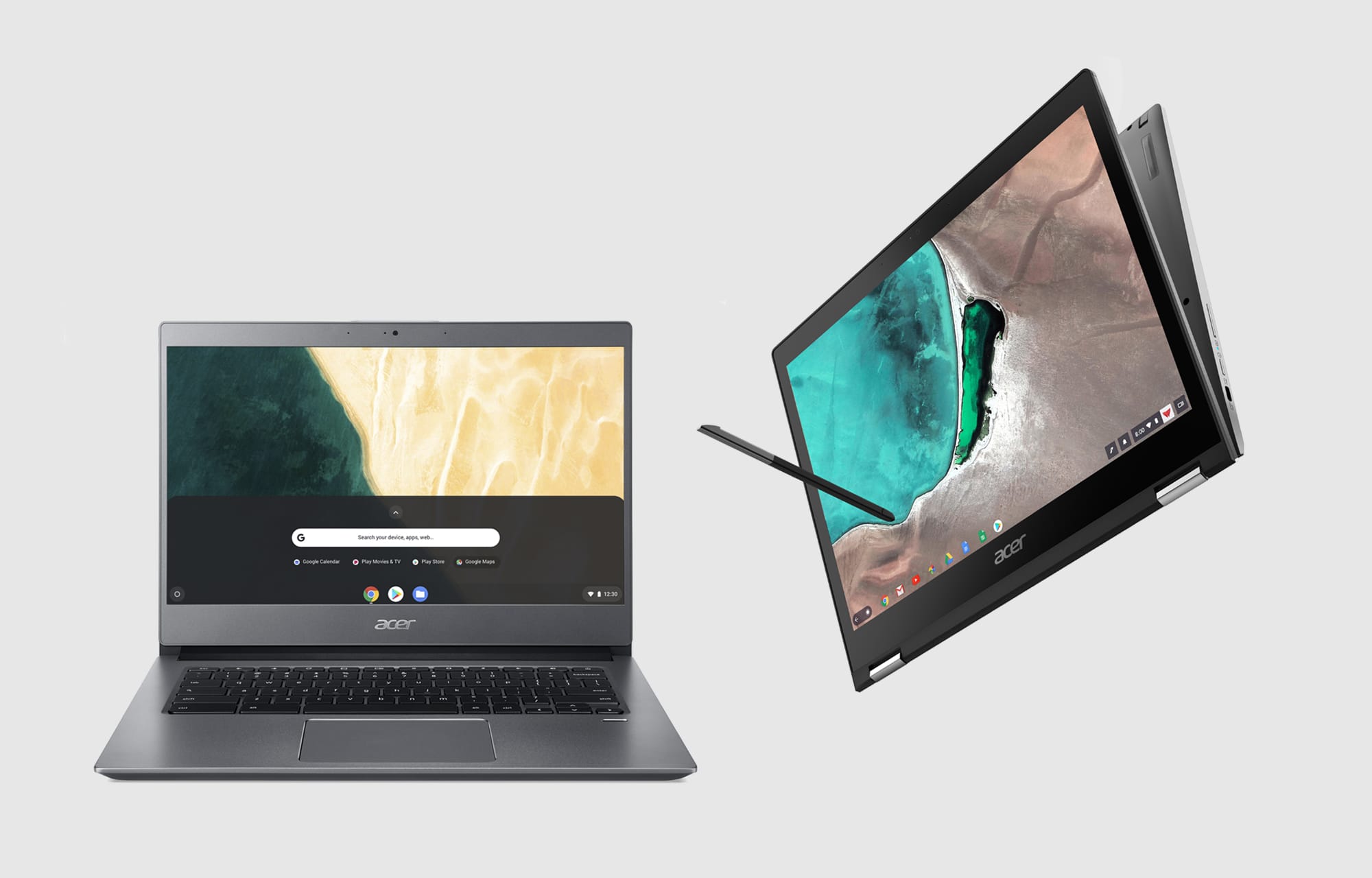 Four reasons to choose Chromebook
Battery that lasts all day
Every Chromebook comes with a minimum of 10 hours of battery life, which means you don't have to worry about forgetting your charger at home or at the office. With a battery life that lasts throughout the day, creativity is not limited and you get more done between each charge-up.
Solid security
The Chromebook is protected by multiple layers of security to protect your computer from viruses, accidental mishaps, and malware. Antivirus is updated automatically so you are always protected – around the clock. Cloud-native security makes everyday IT management easier, regardless of the size of your organization.
Seamless synchronization
With Google Chrome, all activities are synchronized. Your tabs, recent searches and bookmarks are all in sync on your Chromebook, phone and tablet. This means you can continue your work on another device and ensure you get the best browsing experience.
Untroubled storage and sharing
With Chromebook you can work anywhere, at any time. You always have access to your Google account and files in Drive. Google Drive gives you up to 100GB of data storage, and with automatic backup you won't need to worry about losing your files.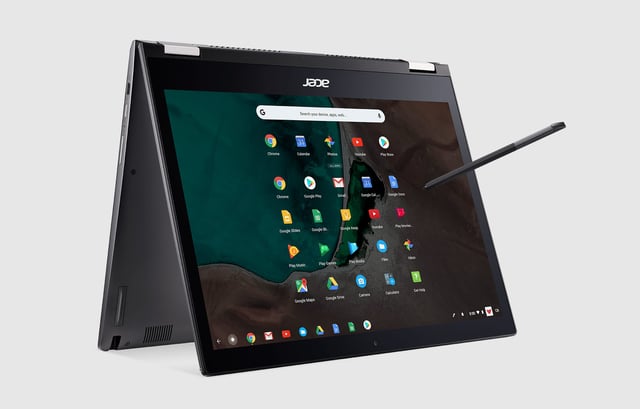 Chromebook makes life easier
With Chromebook, you can do a lot – even when you're offline. Apps such as Calendar, Docs, and Spreadsheets lets you create, edit, and comment on files. All changes are automatically saved and updated as soon as the computer is connected to the internet again. The same goes for Gmail. You can read and write emails that are automatically stored in an «outbox» folder, and sent as soon as the device is online.
The laptop is fast. Chromebook start in seconds and update automatically so that all apps and antivirus are always updated with the latest version. This way you'll get the most out of your computer and avoid slow loading and confusing configurations.
Apps
With Chromebook you can access thousands of smart apps through Google Play, as well as the well-known Docs, Spreadsheets, Presentations, and Gmail collaboration tools. Everything is safely stored in the cloud, so you are safe if something were to happen to the machine.
The Cloud People is a certified ServiceNow and Google Cloud Platform collaboration Partner, and authorized G Suite Reseller. We help and guide organizations transform their business to the cloud and gain and utilize the competitive advantages from the best cloud platform solutions on the market today.
Our team of project managers, designers, developers, Cloud Architects and data engineers build affordable custom applications and integrations. We've delivered a large number of successful projects for medium and large-scale customers in Northern Europe, within most industries, like telecommunication, banking, finance and energy.