Happeo is your unified digital workplace. An intranet, enterprise social network, and collaboration platform to engage, inform and connect your global workforce.
In order to make everyday life at work a little easier, it may be beneficial to have a program that gives you access to everything you need during your day on one platform. Happeo is a complete digital workplace platform that offers just that.
The Cloud People offer Happeo to all companies, and we assist you company in attaining a slightly simpler work life. Contact us today for more information on what we can do for you.
Read about Happeo in our blog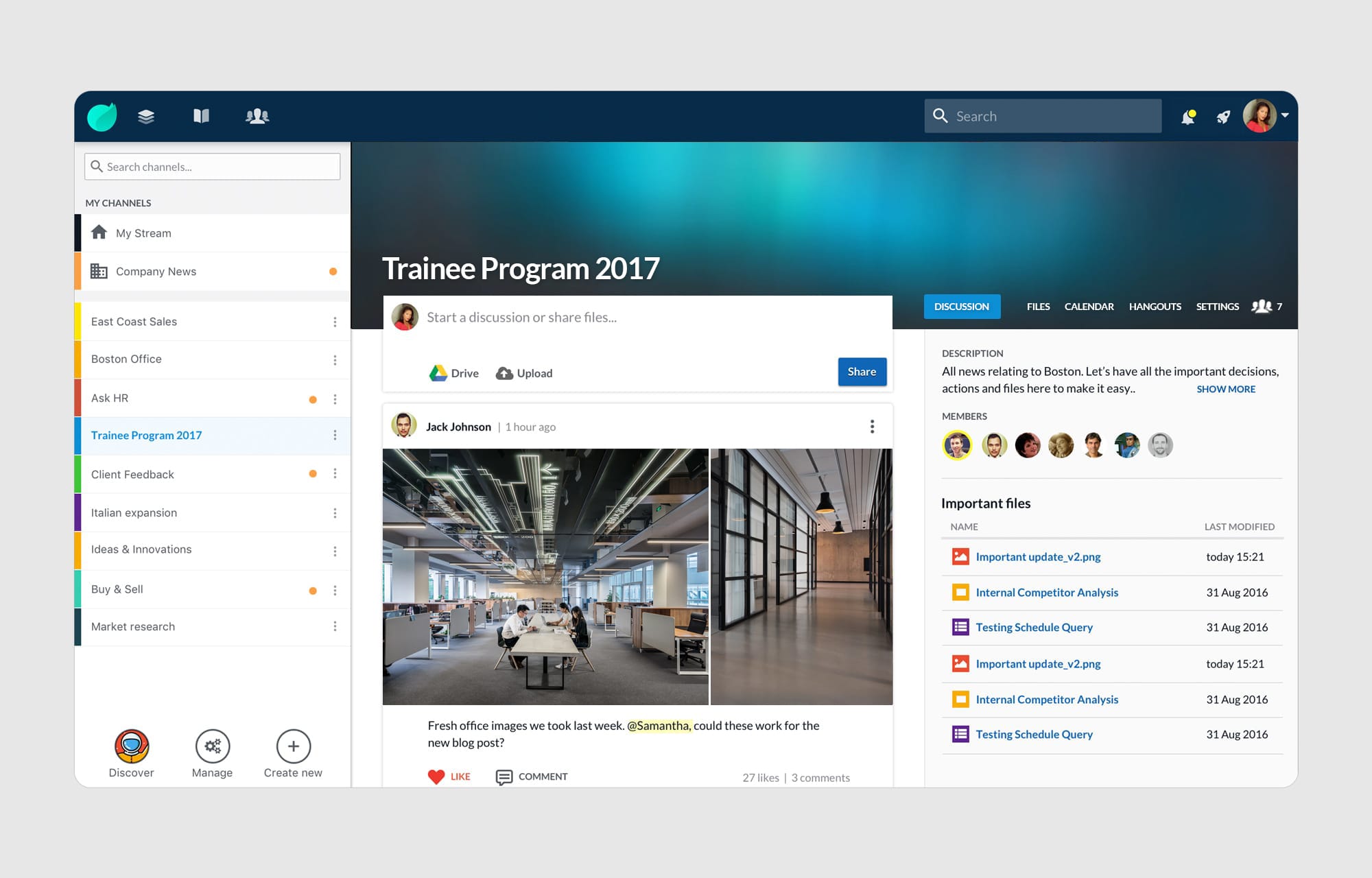 For Internal Communication
Engage and include employees across generations, departments and locations. Happeo provides a platform that contributes to authentic collaboration, and an opportunity for discussion and brainstorming, while allowing everything to be read by everyone at any time. The platform makes it easy for everyone to stay up-to-date, and easy for employees to stay focused.
For IT Teams
Get the most out of all the productivity tools you already use by providing a perfectly integrated digital workplace. This ensures an open, accessible and secure communication channel for everyone in the workplace. Happeo ensures that publishing and editing content on the intranet is easy with an easy-to-use page editor.
For managers
Allow you employees to share ideas, innovate and connect via an unique digital workplace platform. Bring all departments together to collaborate and share knowledge, and work together on the same tab. Offer a perfect digital experience to maintain talent and increase motivation and productivity.
How can Happeo affect your workday?
Happeo has all the necessary programs you use during a working day. We at The Cloud People can customize and scale these programs according to the company's needs and wishes. A collaborative program used by everyone in the workplace makes collaboration easier.
Happeo can give the company many benefits. Eliminate all distractions and get only the news and updates you need to keep up to date at all times. Also get updates on what your colleagues are working on. The goal and purpose of the platform is that it should be as simple as possible for everyone to use the service.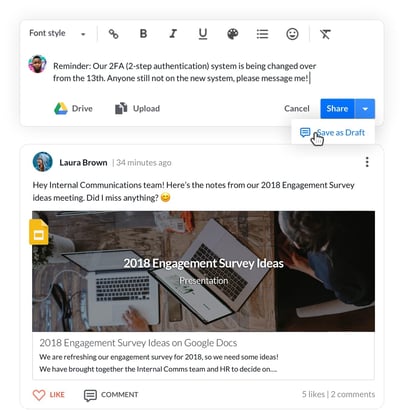 Among the best
Happeo has grown tremendously in recent years and was named one of the most promising «startup» companies in the EU in 2017. Today the have more than 230,000 users and a growth of 280% a year. The company's turnover and popularity hit the weather when several companies realized that internal communication is very important. In order to create a good work process and good collaboration, communication is a must.
Happeo product walkthrough - Internal communication, evolved
The Cloud People is a certified ServiceNow and Google Cloud Platform collaboration Partner, and authorized G Suite Reseller. We help and guide organizations transform their business to the cloud and gain and utilize the competitive advantages from the best cloud platform solutions on the market today.
Our team of project managers, designers, developers, Cloud Architects and data engineers build affordable custom applications and integrations. We've delivered a large number of successful projects for medium and large-scale customers in Northern Europe, within most industries, like telecommunication, banking, finance and energy.
Don't hesitate to contact us today at sales@thecloudpeople.com if you have any questions or want to see a demo of Happeo and what we can do together to bring real collaboration to your organisation.
Contact & Support