The HubSpot growth platform lets your entire company work together – from marketing, to sales, to customer service. Each product is powerful alone, but better together.
The Cloud People is of course using this great software to manage our customers and inbound marketing strategy, as well as being a partner to help our customers see the advantages of making your workday a whole lot easier.
Read about HubSpot in our blog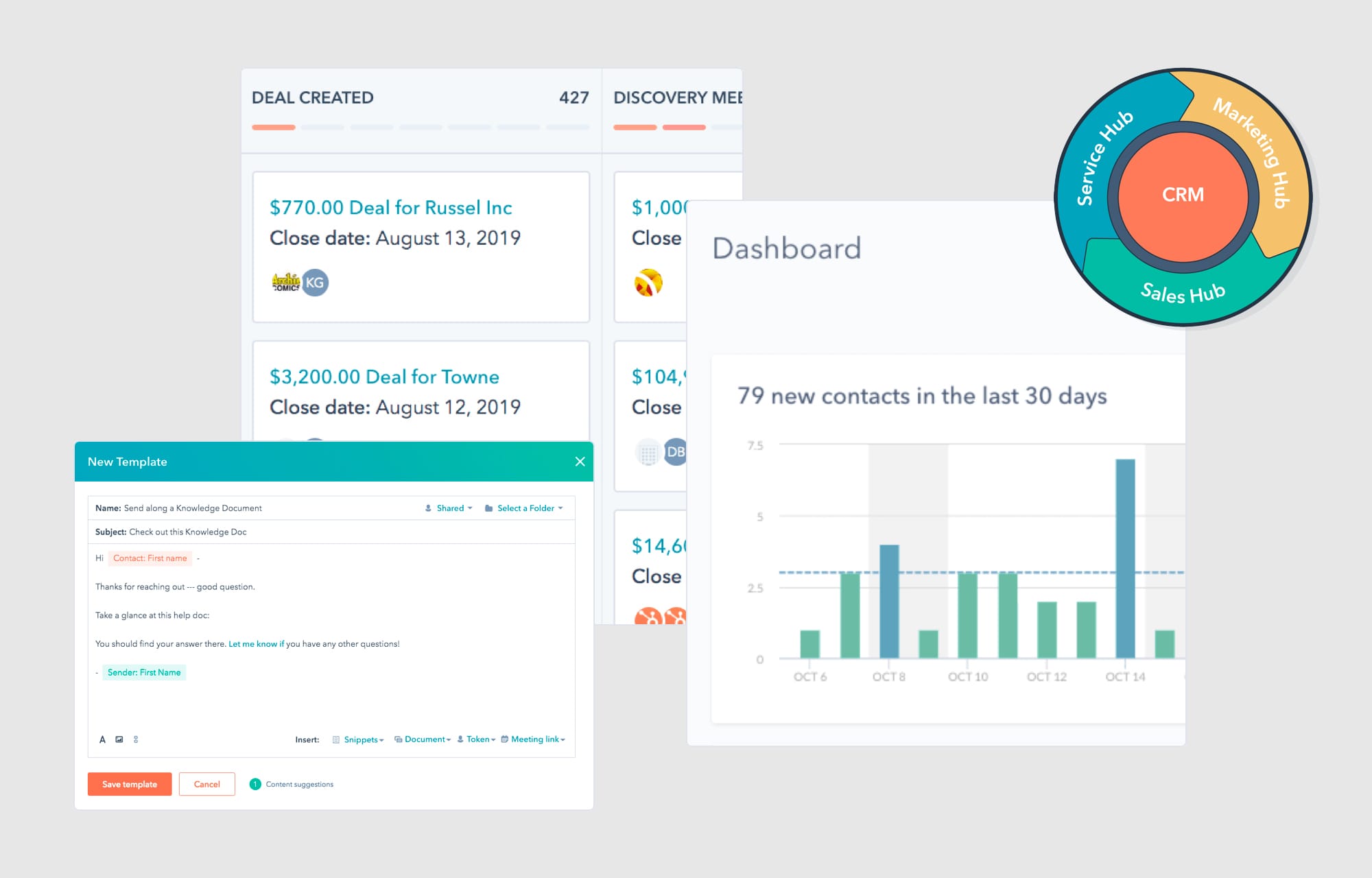 HubSpot CRM
HubSpot CRM is free of charge and the underlying database that powers each HubSpot product, andis the heart and soul of the software.
Marketing Hub
The marketing solution, has everything you need to run a successful inbound marketing campaign that grows traffic, convert leads, and shows ROI.
Sales Hub
The sales software includes a full suite of tools to boost sales productivity, shorten deal cycles, and make your sales process more human.
Service Hub
The customer service software makes it easy to connect with customers, help them succeed, and turn them into promoters of your business.
The Cloud People is a certified ServiceNow and Google Cloud Platform collaboration Partner, and authorized G Suite Reseller. We help and guide organizations transform their business to the cloud and gain and utilize the competitive advantages from the best cloud platform solutions on the market today.
Our team of project managers, designers, developers, Cloud Architects and data engineers build affordable custom applications and integrations. We've delivered a large number of successful projects for medium and large-scale customers in Northern Europe, within most industries, like telecommunication, banking, finance and energy.