Join the Team
Do you share our dedication for Google Cloud Platform, Google Workspace or ServiceNow? We're building Europe's leading services company on these platforms and are looking for more talents to come join us.
The Cloud People help and guide organisations to transform their business to the cloud, to gain and utilize the competitive advantages from the best cloud platform solutions on the market; ServiceNow and Google Cloud Platform. By utilizing our Smart Resourcing concept, our customers get top quality resources to a reasonable price in a simplified and transparent way.
Focus
Our focus is exclusively on the two leading Cloud platforms in the market today, GCP and ServiceNow, and our top priority is to offer our customers the very best services and expertise within these areas. This is done by the dedicated and talented People in our company
Fun
We have fun at work - every day. Our very own social committee makes sure we meet up; online, at the office, in teams and out of office. If you like to work out, we have weekly online workout sessions with a personal trainer. Our yearly team building event is one of the social highlights, where the whole company meets up to have fun and get to know each other better.
Fair
We have a fair and equal-to-all grade system which is the foundation for salaries, hourly rates and your career plan. This model is 100% transparent and based on a grade matrix which is calculated on the criterias such as experience, skills, certifications, knowledge sharing and CSAT.
Future
We are the future workplace. In The Cloud People, we focus on being a modern and fuzz-free workplace. We have a bring your own device policy and you get a budget for equipment based on your personal needs. You get a monthly amount on top of your salary to avoid the time consuming expenses. You have your own budget and time each month dedicated for your personal development. We encourage flexibility and care about your work/life balance.
Join an ambitious team
We are a creative, curious and ambitious group of people of all ages and nationalities.
Get the chance to work with some of the largest ServiceNow and Google Cloud customers in the Nordic
Be a part of an ambitious, experienced and professional team of cloud consultants
Be part of a fair and transparent grade system based on your experience, certifications and customer satisfaction<
Join our Knowledge Sharing sessions and training's where we share experience and knowledge in our cloud environment
Generate work for yourself by making your profile accessible and searchable in our CV database
Join The Cloud People as a freelancer or a contractor
The Cloud People has an extensive database of professionals on the ServiceNow and Google platform to support customers who are in the need of resources with the right experience and competence. This database allows our customers to search for the exact competence they need for a project or for a specific task.
If you are an experienced consultant within the ServiceNow or Google Cloud area, feel free to join our virtual team!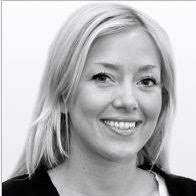 Marianne Hisdal
Capability Manager
Want to join the team?
We are looking for talents who want to join a team of experts on the ServiceNow and Google Cloud Platform. If you can't find any open positions that are suitable for you, please send us an application and CV.

Or do you have questions about the open positions? Don't hesitate to contact us by filling out the form.