Boost productivity!
Why Sheetgo? With Sheetgo you can connect spreadsheets and automate your work. Sheetgo is the no-code automation tool for office teams. Sheetgo enables you to connect spreadsheets and automate your work. Sheetgo is the no-code automation tool, where you can build an automated system for any business process — all from a spreadsheet. Get accurate data for reporting and say goodbye to emails, copy-pasting and back-and-forth communication. The Cloud People is the only Sheetgo partner in the Nordic, and we can help you get started with this flexible and collaborative solution.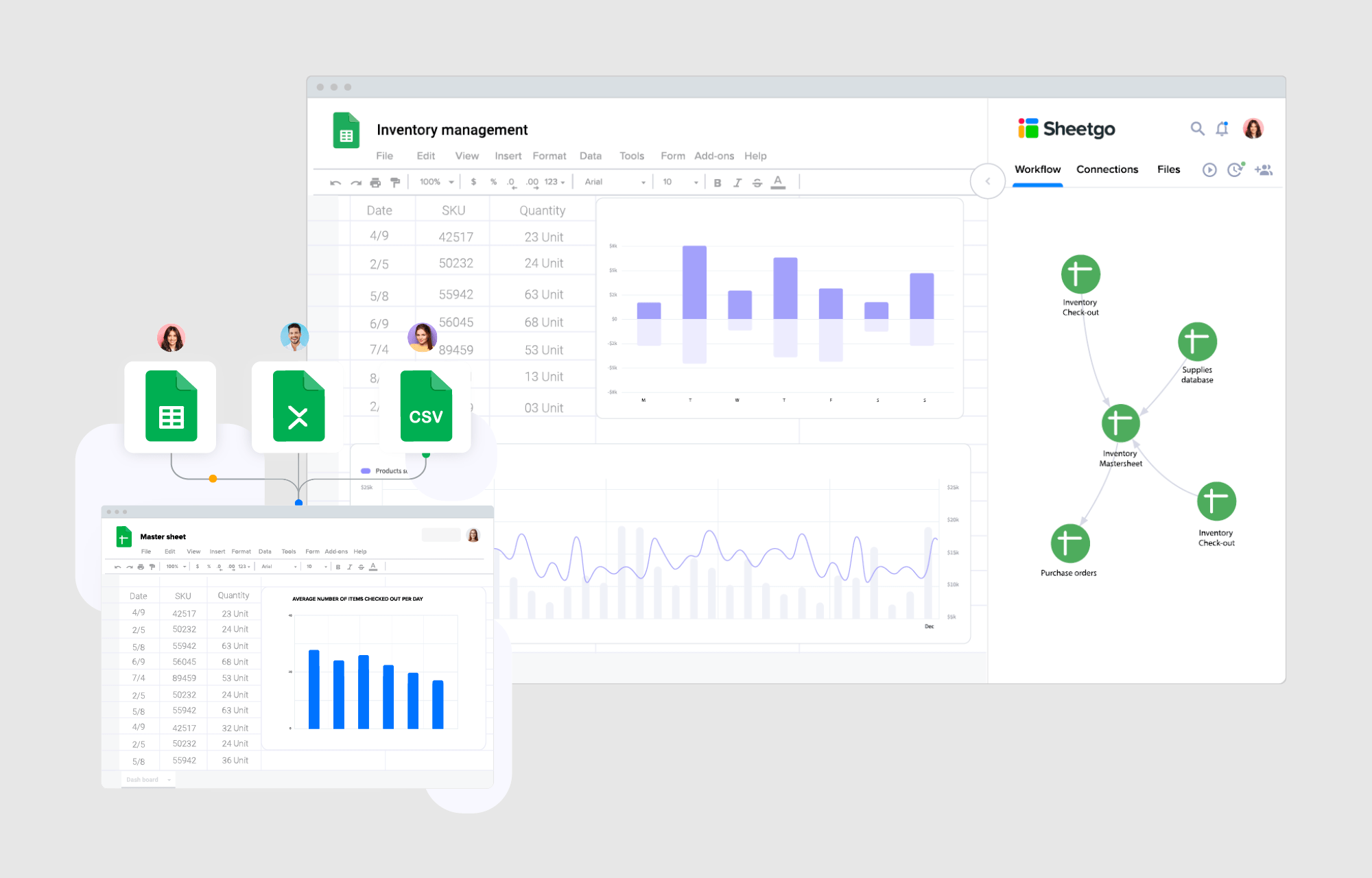 Watch your data move like magic
Connect
Transfer data between Google Sheets, Excel & CSV files.
Automate
Schedule automatic updates.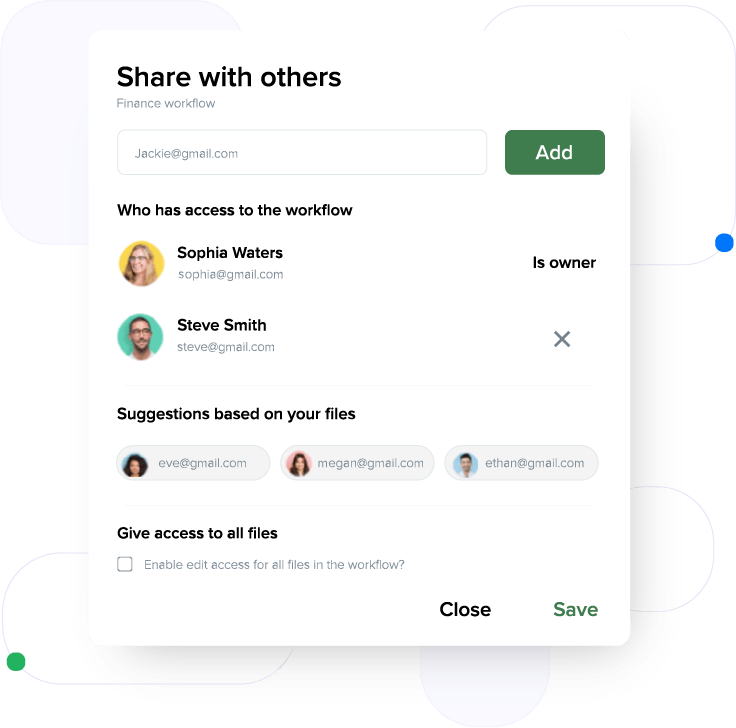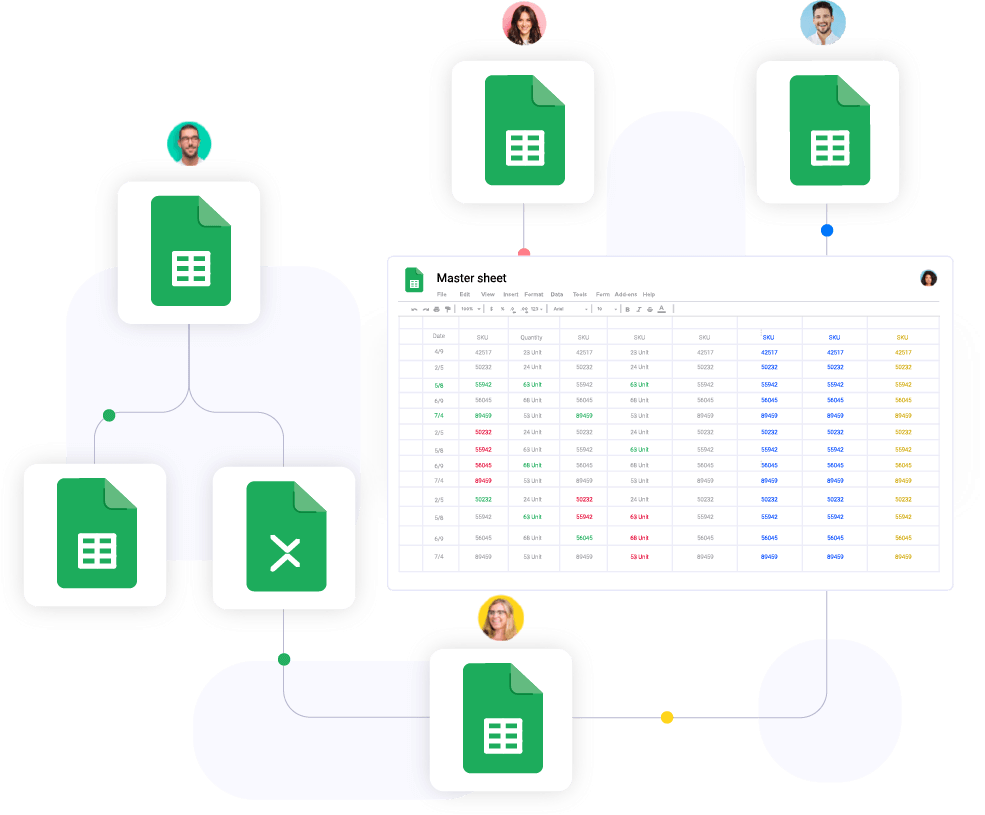 Share data across your team, instantly
Push and pull data between Google Sheets, Excel and CSV files. Collect, combine and filter into a master sheet. Distribute information to your colleagues. No more copy pasting or emails.
Collaborate remotely
An automated workflow moves data from sheet to sheet and person to person, keeping the entire team connected no matter where you're located. Share data, synchronize tasks.
Automate any process
From inventory management to sales tracking, you can create a custom Sheetgo system to automate any chain of tasks. More flexible and affordable than specialist software. No coding. No new software. Just sheets.
Better reporting
Consolidate and filter data from multiple sources for faster analysis and actionable insights. Create your own BI system and feed your dashboard with up-to-date and accurate data. No scripts, macros or ImportRange.
Streamline data, boost productivity
By keeping data in separate but connected sheets, you create a secure and organized workflow. Get the data you need, exactly where you need it. Lighter sheets. More control. Better data.
The Cloud People is a certified ServiceNow and Google Cloud Platform collaboration Partner, and authorized G Suite Reseller. We help and guide organizations transform their business to the cloud and gain and utilize the competitive advantages from the best cloud platform solutions on the market today.
Our team of project managers, designers, developers, Cloud Architects and data engineers build affordable custom applications and integrations. We've delivered a large number of successful projects for medium and large-scale customers in Northern Europe, within most industries, like telecommunication, banking, finance and energy.