ServiceNow at Bertel O. Steen
Increased productivity and quality
Annually, Bertel O. Steen sells over 70,000 cars. ServiceNow, provided by The Cloud People, helps one of Norway's largest car dealers to keep track of where the cars are while they are on their way to customers.
– The ServiceNow solution from The Cloud People makes the job of car logistics significantly easier. That is, where the cars are along the value chain before they can be delivered to customers, Acting CIO Øyvind Hirsch in Bertel O. Steen states.
Every year, Bertel O. Steen sells over 30,000 new cars and about the same number of used ones. At any given time, the dealer of, among others, Mercedes-Benz, Opel, Kia, Citroen and Peugeot has many thousands of cars that are on their way to their new owners.
The car and real-estate group Bertel O.Steen is a part of Bertel O.Steen Holding AS. The business consists of car import, dealerships, car finance, workshop operations and real estate. The group has operations all over the country and is one of the Nordic region's largest car dealers.
– If we don't have control over our internal processes, we don't know where in the system several thousands of cars, which are on their way to customers at all times, are located. This is definitely critical for us to control, continues Hirsch (pictured).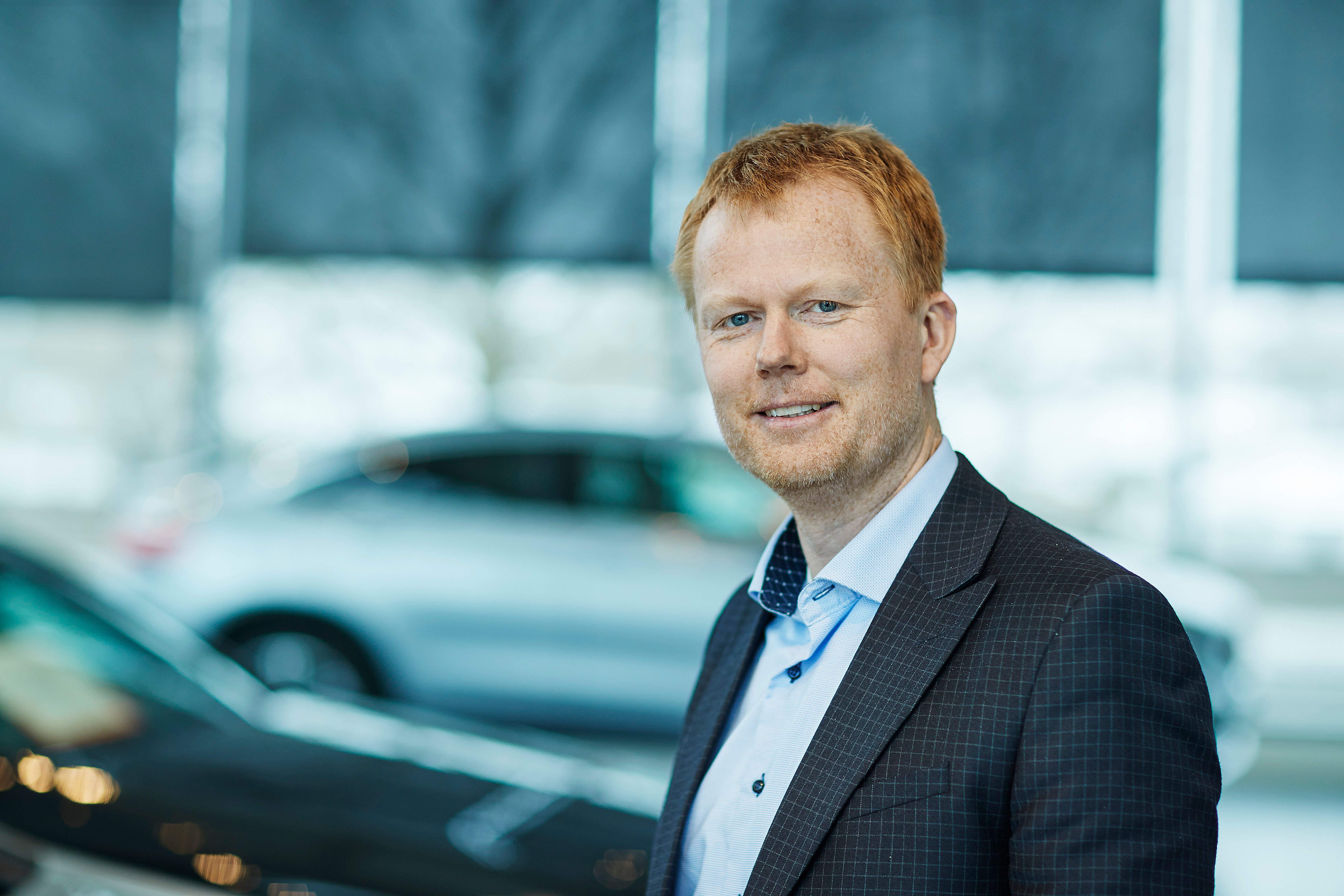 Full control: ServiceNow gives Bertel O Steen and Øyvind Hirsch (pictured) full control over the status of cars for sale. Photo: Bertel O Steen.
100,000 internal inquiries per year
Car sales generate over 100,000 internal inquiries each year. Previously, these came in several hundred different shared e-mail accounts. The inquiries come from various players in the value chain for sales and delivery of cars. Often these would have one or a few messages or tasks for follow-up.
– For a few years back that was a source of great frustration. The response time was long, the processing was halted. We were lacking control and overview, and many working hours have been spent on chasing various inquiries and information on what has actually been already done with the cars, says Hirsch.
In addition to the fact that the requests involve many tasks, relevant information had to be extracted from different systems. The tasks must also be distributed to departments and persons.
– We had to do something to increase efficiency and quality, reduce the use of resources, improve control and not least ensure that those who submit an inquiry receive quick follow-up with high quality. Ultimately, it is how good our internal processes are, which affects how end customers experience how good the customer service in Bertel O. Steen is, the acting CIO continues.
ServiceNow provided quick answers and good control
The solution was to implement the ServiceNow modules Incident, Request, Change and Service Portal with help from The Cloud People. In addition, the third-party solution Happy Signals, which measures customer satisfaction, was implemented.
Hirsch started with his own department. The IT department receives over 35,000 incoming inquiries annually and had the same need to put in place a better inquiry system that provided better follow-up and control of the inquiries.
-In practice, we talk about incoming inquiries being registered and distributed to the correct recipient(s) for follow-up. In addition, new cases established on a case are linked to the original inquiry, so that the sender receives a comprehensive response and feedback, Hirsch elaborates and adds:
– The goal was to respond and resolve an inquiry in the shortest possible time with good quality and a good customer experience. Thus, we had to be able to measure whether the sender was left with an experience of good follow-up.
The solution has given very good results in increasing quality and a better control of all inquiries. At the same time, resource use has been reduced and customers report they receive better follow-up.
The ServiceNow solution provides such an efficient workflow that Hirsch constantly receives inquiries from other departments in Bertel O. Steen who would like to start using the solution. Based on this, there are plans to expand the use to include more departments and functions internally.
Hirsch adds that the ServiceNow platform probably does not suit all businesses.
– It requires a certain volume of inquiries to be able to defend the investment of such a comprehensive solution. That said, we could not do without the modules from ServiceNow. For us, the business model is very good, despite the cost.
Unique tools to improve customer experience
The solution has been used to handle all incoming inquiries from employees, suppliers and partners. Moving forward, the solution will be expanded to include more of the value chain where the goal is to follow the flow from the importer, all the way through their own organization and further to the customer. The solution will also be used to support Bertel O. Steen's HR processes with automation of, among other things, on- and off-boarding of employees.
The measurement of customer satisfaction through Happy Signals also forms a basis to improve work internally along with partners and subcontractors. Today, almost 40 percent of all inquiries are answered with a rating from the sender.
– This provides a unique insight into our ability to follow up the requests. Since all inquiries, both internally and from our partners and subcontractors, go through the solution, the feedback controls both our improvement performance and how we work internally. Even our partners and subcontractors use the feedback to improve their processes, says Hirsch.