The Tokyo release is ServiceNow's most innovative release to date. In this article, I will explain how it enables businesses to create new employee and customer experiences with supercharged Intelligence.
Companies are facing macroeconomic challenges and once-in-a-generation disruptions. Businesses are impacted by multiple unprecedented disorders causing pressure on several fronts.
Company leaders must build more resilient organizations to turn challenges into opportunities. For ​employee talent, it involves attracting, hiring, and retaining talent in the era of hybrid work. For products and services, there are issues with rising costs due to inflation and supply chain disruptions. There are also the pressures on business operations, such as increasing compliance, regulations, and complexity.
In this new world, leaders must continuously improve their products and services, how they operate and - most importantly - how they accelerate values that are good for our planet to differentiate their organizations to gain a competitive advantage and adopt technologies that deliver tangible outcomes quickly.
That is also the goal of the new ServiceNow 'Tokyo' release:
"Our ServiceNow Tokyo platform release gives customers exactly what they need at this moment—new solutions that deliver immediate value, are easy to implement and use, and help them do more with less," said CJ Desai, chief operating officer at ServiceNow, and adds: "Now is not the time to experiment. A platform for digital business is the only way to create great experiences, drive new business value, and accelerate transformation so organizations can focus on growth in our digital‑first world."
In this blog, I'm highlighting some key innovations that will help companies continuously create new value and accelerate business innovation with supercharged Intelligence to create seamless experiences for employees and customers.
Interested in learning more about the Tokyo release read our blog Common Service Data Model 4.0 - What has changed?
1. Engage customers and employees to boost productivity
Admin Center: Today, administrators cannot easily discover and learn what apps and tools they are entitled to, so they can proactively learn about new updates and quickly set up and deploy features. With Admin Center, administrators can leverage Adoption Blueprints which are prescriptive and guided paths that allow administrators to proactively set up and configure any application they're entitled to.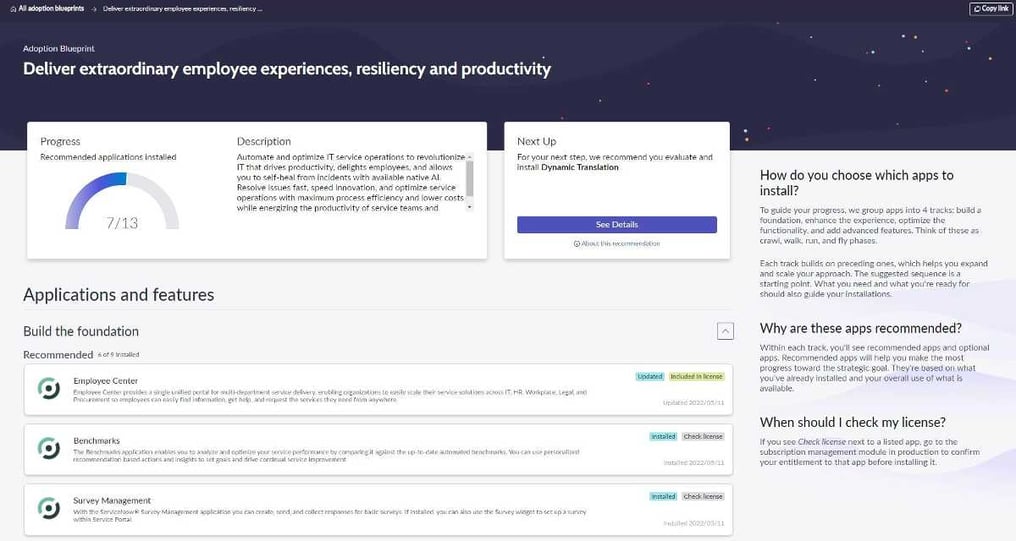 Manager Hub: Managers have a more complex and important job than ever with hybrid work environments. They struggle to keep up with geographically dispersed teams where physical separation and new ways of working have affected employee engagement and retention. With Manager Hub, managers can better support their employees' needs through a central location for managers to track and respond to employee tasks and requests.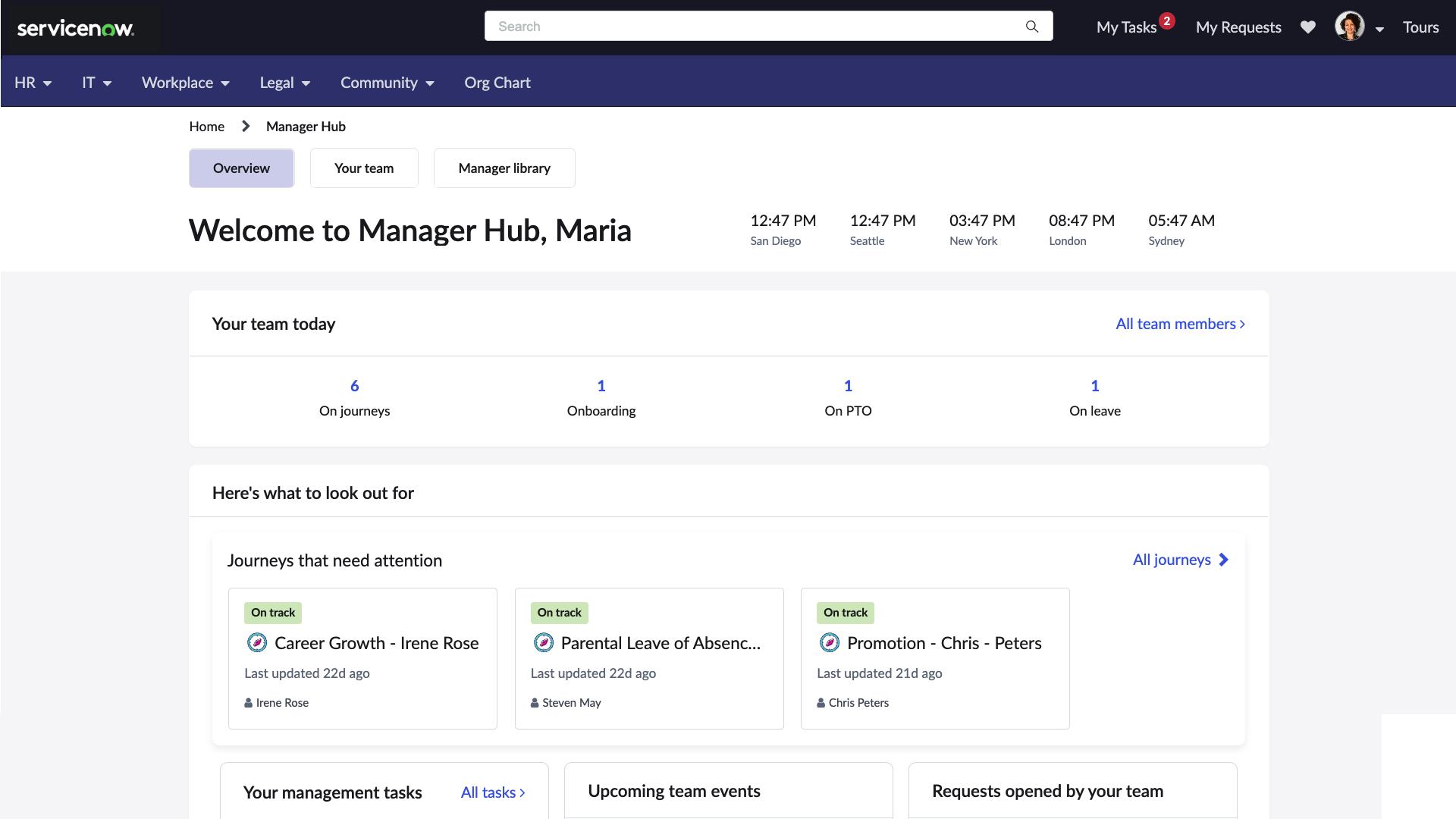 Service Operations Workspace – The teamwork between IT services and operations teams is critical to delivering the best technology experience for their customers and employees.
Operating in different systems and seeing that additional data was needed required a lot of conference calls and emails, resulting in lost productivity for end users, agents and operations due to long delays in diagnosing and remediating incidents. The Service Operations Workspace uses a single destination to manage incidents, problems, changes, alerts, logs (and more) and provides clear, targeted information to resolve service outages and disruptions. And with enhancements to setup and onboarding, customers will be able to realize the benefits of this workspace quickly.

2. Supercharge Intelligence and trust for operations and security
Issue Auto Resolution – The Issue Auto Resolution for ITSM has been available for customers since the Quebec release (March 2021), and now with the Tokyo release, ServiceNow expands the AI-powered automation to the HRSD application to accelerate case resolution. The solution applies natural language understanding (NLU) to analyze requests and deliver self‑service content that meets employees where they are through channels like Microsoft Teams, SMS, and email. Customers can save time, reduce costs, and improve service scores by offering auto-resolution of routine cases and allowing agents to focus on high-value requests that need critical attention.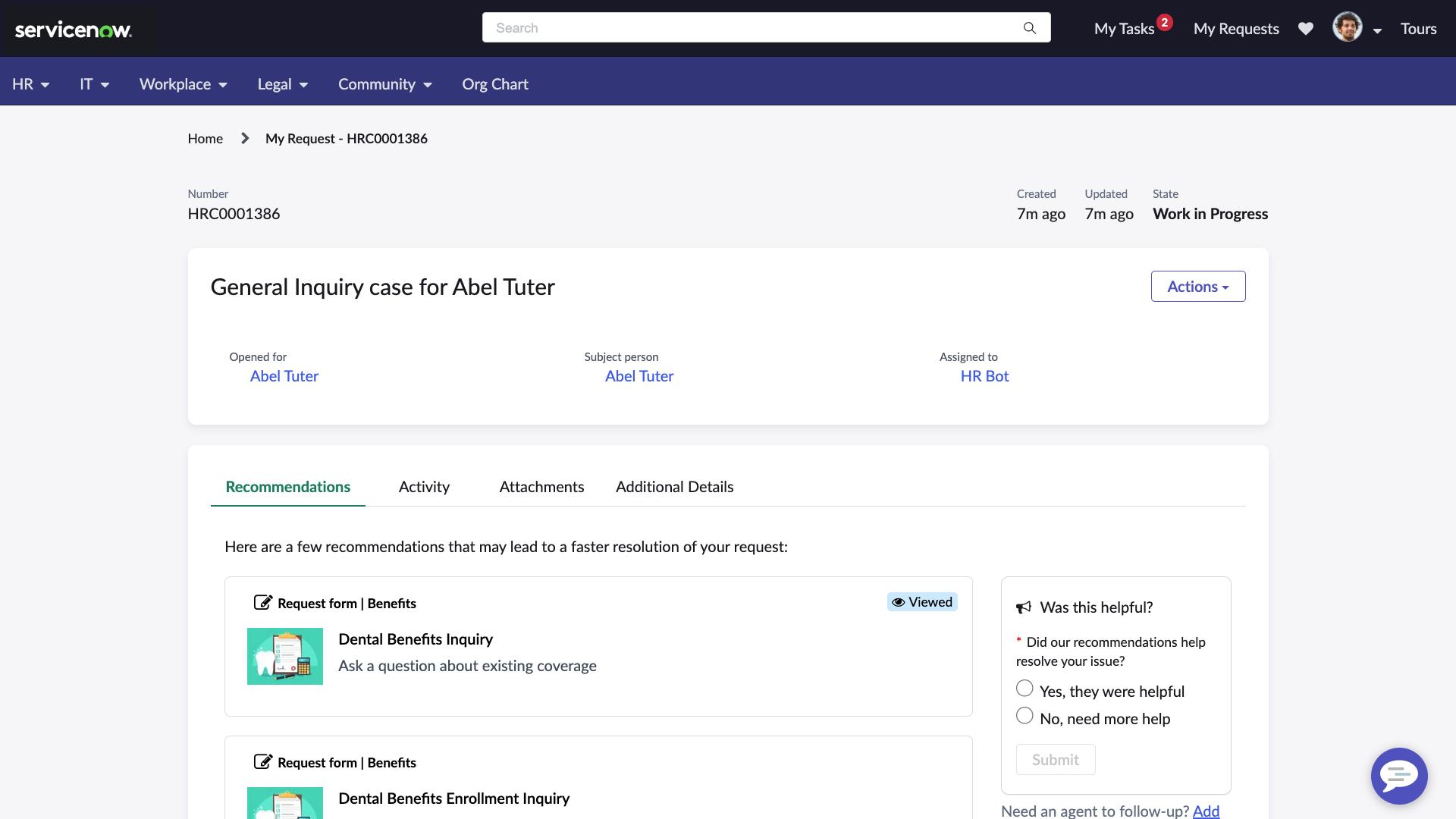 ServiceNow Vault - As more sensitive data is stored in the cloud, enterprises must protect their data and meet ever-increasing compliance and privacy requirements. Companies must be able to prevent data loss effectively, monitor user behaviour, track changes to data and increase their compliance levels with industry standards and regulations. ServiceNow Vault helps enterprise customers enforce security policies and meet compliance requirements based on sensitive data as industry regulations require. It protects personally identifiable information by classifying and anonymizing specific data fields and objects within a ServiceNow instance. It also simplifies the management of digital credentials across the entire organization. And finally, it monitors real-time events and imports those logs into third-party application monitoring tools, such as Splunk.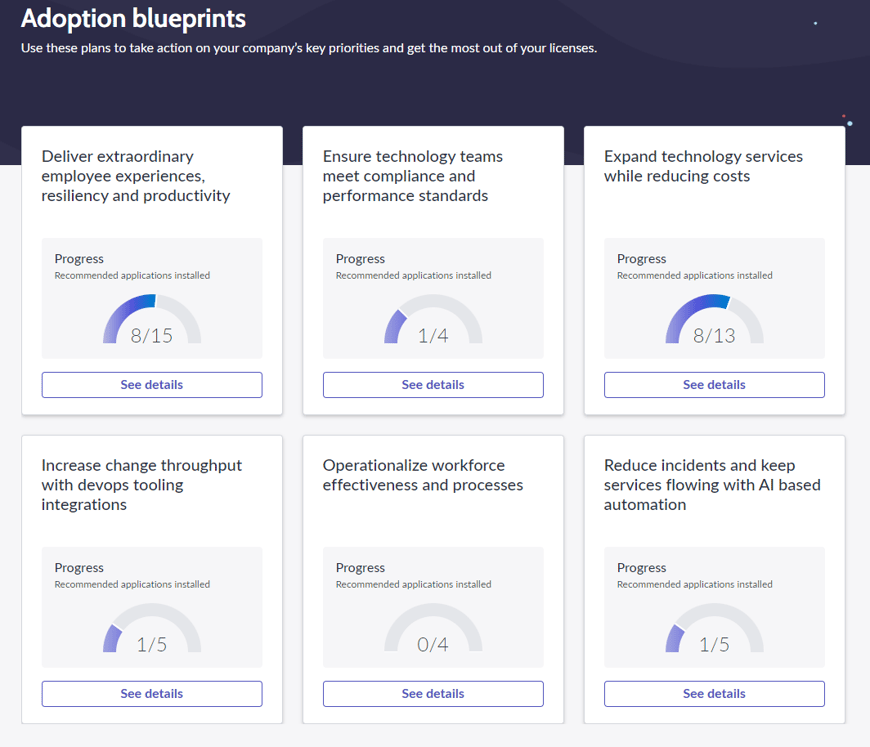 3. Value Acceleration with purpose-built solutions
Enterprise Asset Management – ServiceNow's Enterprise Asset Management, or EAM, is a control tower that provides transparency into the asset lifecycle. Customers will be able to manage the physical business assets beyond IT that organizations rely on every day, from the frontline to the back office (e.g., point of sale systems, clinical devices, facilities, production machinery, or gear – horizontal products for any industry).
ServiceNow automates activities such as planning which assets the business requires, acquiring and deploying equipment where it's needed, tracking and maintaining enterprise assets while in operation, and ultimately retiring and safely disposing of them. The solution helps reduce costs, mitigate risks, and improve strategic planning with visibility into the entire enterprise asset estate. Additionally, it optimizes the business's inventory levels and efficiently operates stockrooms to leverage existing assets and maximize asset life.

Supplier Lifecycle Management - Managing interactions with suppliers is one of the most time-consuming and complex processes for procurement, with the impacts of COVID and geopolitical crises of the past several years making matters even worse. Within Tokyo, ServiceNow Supplier Lifecycle Management creates a unified digital experience that brings procurement and supplier management teams together with their suppliers. The Supplier Management Workspace allows procurement and supplier professionals to interact, collaborate, and manage supplier activities in one unified place. Supplier Onboarding includes pre-built playbooks to automate and accelerate the complex task of onboarding suppliers. Legal can collaborate on NDA and contractual needs, finance can work on reviews and oversights, GRC can tackle compliance reviews, and procurement can handle contract processing. Supplier Collaboration Portal guides supplier contacts through how to self-register, log in, and collaborate with their buyers. And finally, Supplier Intelligence consolidates data, users, workflows, and outcomes to create a unified view of internal and external supplier intelligence, including information that spans multiple ERP systems and instances, internal master data systems, and external third-party data sets.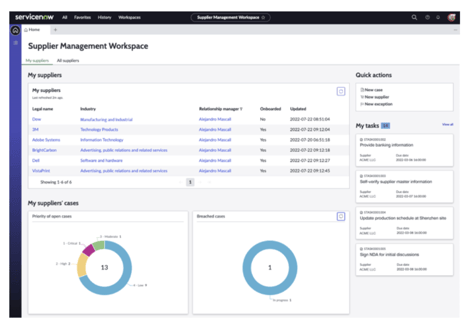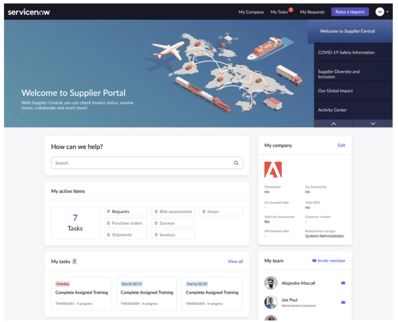 Environmental, Social, and Governance (ESG) Management - "Carbon footprint" is the total amount of greenhouse gases – or carbon dioxide – that a company produces, both directly by burning fossil fuels and indirectly through the purchases of electricity and other goods and services. Every organization is required to efficiently provide accurate and timely carbon emission information to investors, customers, regulators and other stakeholders. The Tokyo release of the ESG Management product includes a granular carbon accounting capability in addition to the pre-existing comprehensive ESG management and reporting capability. This feature is a differentiator in ESG management products and solutions since many such products don't offer both carbon accounting and comprehensive ESG management and reporting capabilities.


What's next?
Are you curious about how the new features of the Tokyo release may impact your business? Do you want to go into more details with specific features?