The newest Utah release is now available for the public, bringing with it many thrilling new features. In this article, I will introduce you to my favorite Next Experience gimmicks that will improve your efficiency in navigating the platform and will make your work more manageable.
Next Experience
The Next Experience is a major update officially launched with last year's San Diego release. It included several enhancements designed to make it easier for users to navigate and use the system. It provided consumers with a unified experience between the Core UI and applications in the instance, with an intuitive and easy-to-use interface, modern visual design, and personalized features.
Overall, the ServiceNow Next experience is aimed at providing a more modern, intuitive, and user-friendly platform for ServiceNow customers.
Utah Next Experience Features
Some of the most interesting updates of the Utah release are Grouped Favorites, Cross Menu Search, and customized notifications.
1. Grouped Favorites
Favorites are shortcuts to frequently used pages or records that allow users to quickly access them from the Favorites menu.
If you are like me and have a favorites-hoarding problem, after a time the long linear favorites list can become quite overwhelming and difficult to manage.
Previously, there was no official, out of the box way to organize favorites into folders.
The only way to achieve this was by adding entries to a behind the scenes table called sys_ui_bookmark_group. Items could be added to the newly created bookmark folder by setting the group value in the entries within sys_ui_bookmark table.
The above workaround was not user friendly and had a lot of drawbacks, and finally stopped working properly when Next Experience was installed (If you are curious about this solution, you can view the old Now Community Live Stream recorded by Chuck Tomasi).
With the Utah release, users can now create bookmark folders for their favorites and group favorite menu items with ease.
This feature helps users save time and streamline their work by providing quick access to the most used items and enhances productivity by reducing the need to search for specific items, improving the overall user experience on the ServiceNow platform.
How to Create Favorite Folders
You can organize your favorites into folders for easy access by following these steps:
Select the Favorites menu in the Next Experience Unified Navigation.
Select the Edit your favorites icon.

Select Create custom group.
In the name field, enter a name for your group.
Optionally, you can choose a color that will be used for all the icons that are part of this group.
You can move favorites into any group by dragging them under the desired group's name.
Select Save edits.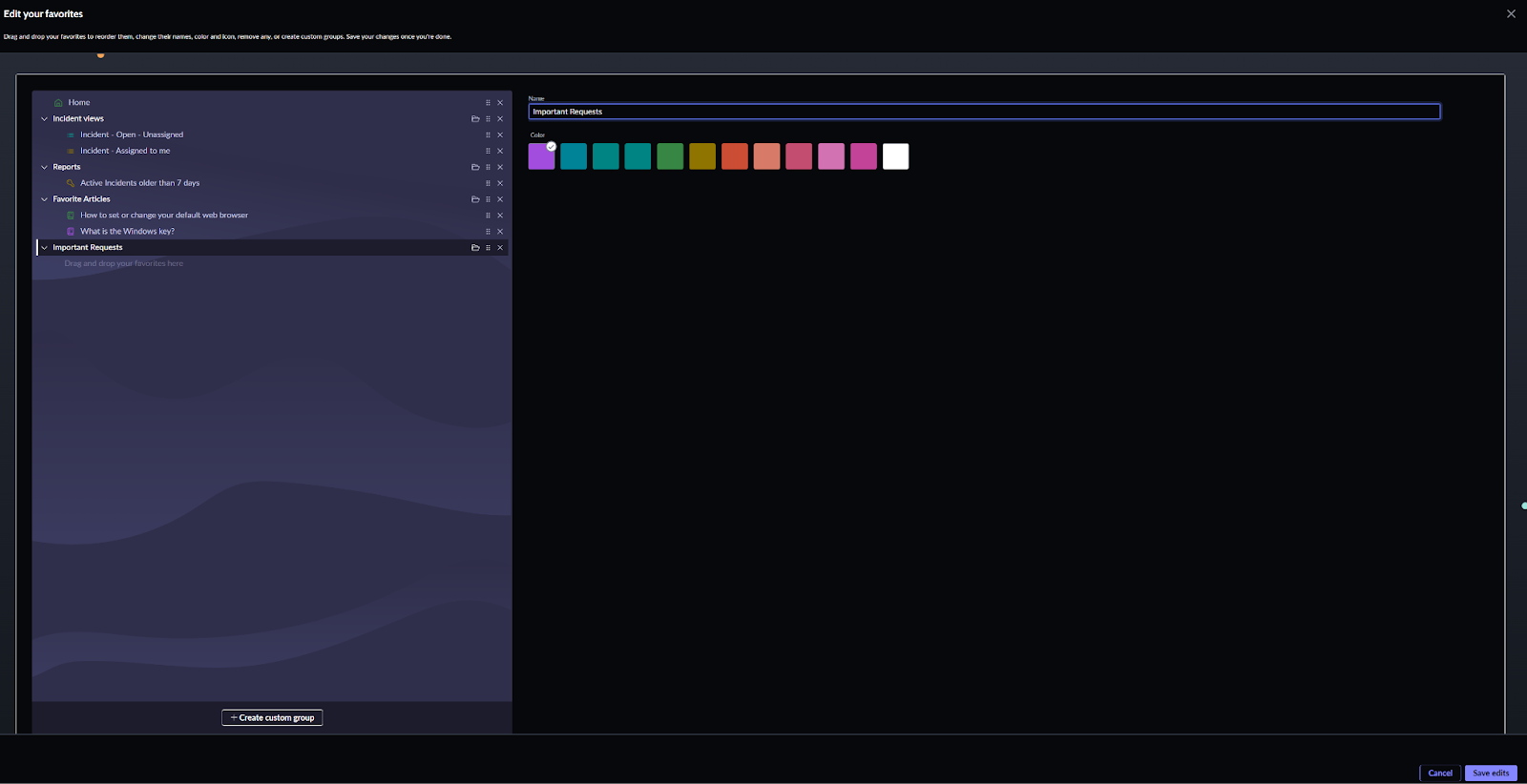 You can also add a favorite page to a group by clicking on the star icon in the contextual app pill of the desired page or from the All menu by using the new Favorite Quick Add pop-up: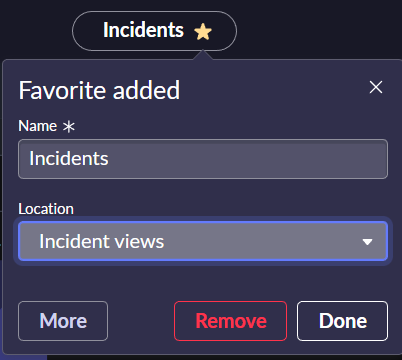 In the Location field, if you have created groups for the Favorites menu, you can select a group for the favorite to be listed in.
2. Cross Menu Search
How many times have you tried to search for a term in the ServiceNow menu, only to receive the soul-shattering no results message, then noticed that you searched in the wrong menu? It happens to me quite often.
Thankfully, the Utah release introduced another useful Next Experience feature that is the improved searching capability, which allows you to search for items across all the menus you have access to (except the History menu) - All, Favorites, and Workspace menus.
You no longer need to filter each menu individually, which is a more efficient and effective way to search for records, ultimately helping users to save time and be more productive in their work.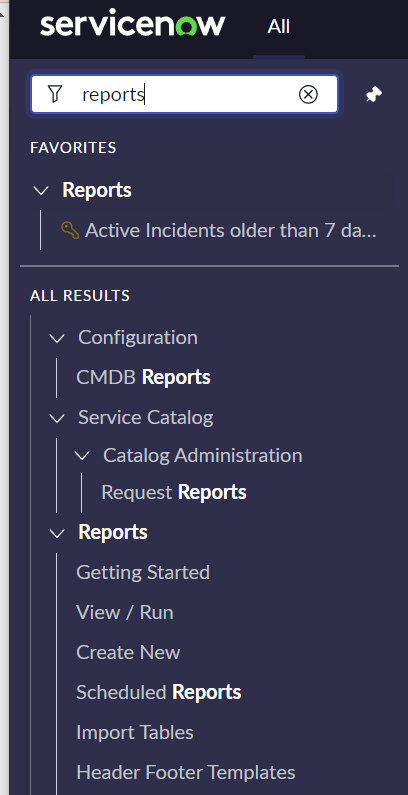 3. Custom Notifications in Next Experience
This feature allows admins to create custom Next Experience notifications based on defined triggers. The notifications are displayed as banners or via the Notifications menu in the right upper corner of the ServiceNow platform.
How to create customizable notifications
In our example, we want to create a notification that will be sent to the caller when an incident changes state to On Hold and the On Hold Reason is Awaiting caller.
Navigate to All > System Notifications > Provider > Notifications.
Select New.
On the form, fill all the required fields: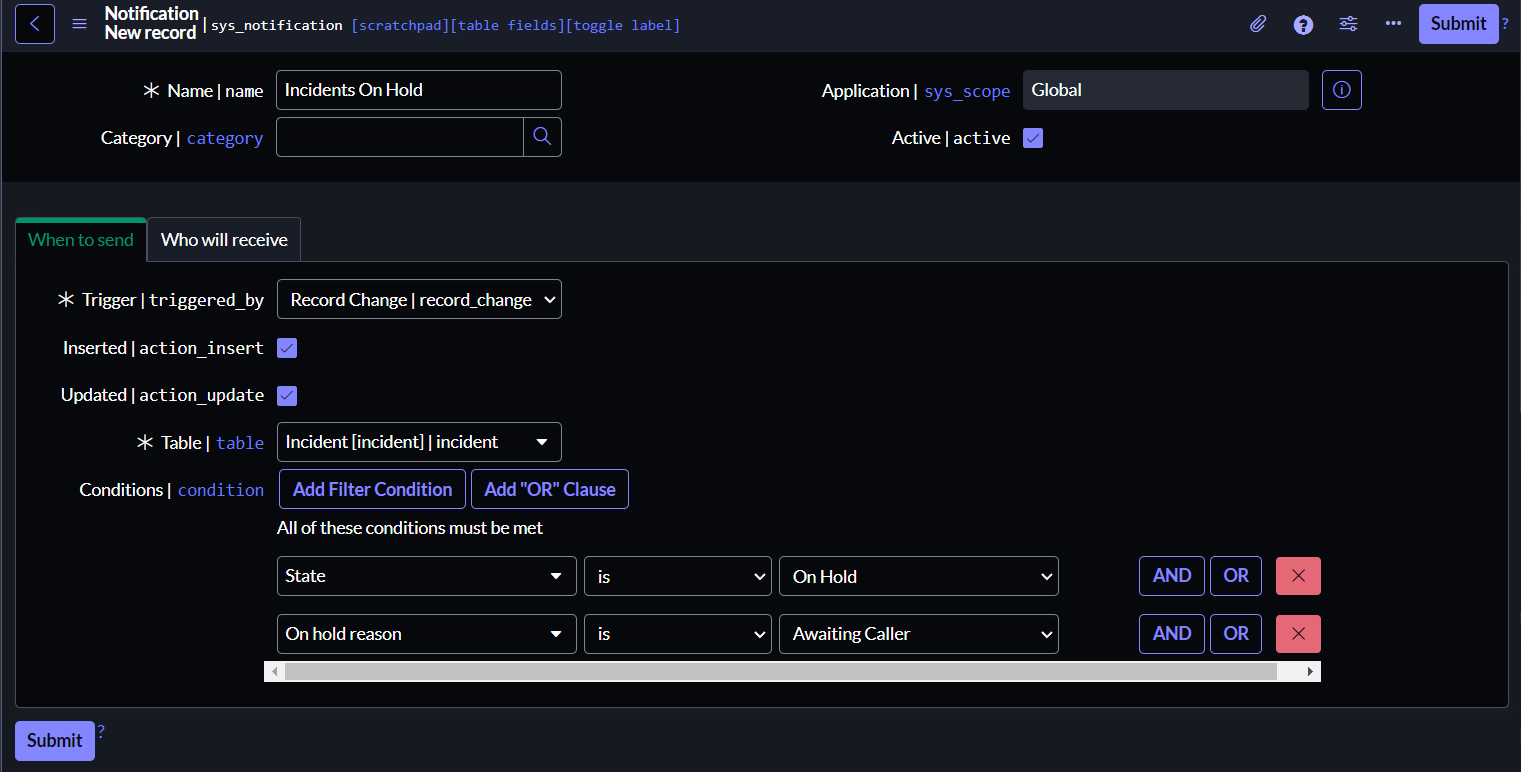 The Trigger field is the system action that triggers the notification. Similarly to regular email notifications, you can send a notification after a record is changed or after an event is triggered.
From the form context menu, select Save.
You must be wondering where exactly we can define the content of this notification. This is done via the Contents related list.


Select the Contents tab and click on New Provider Content.
Select Next Experience type.
On the form, fill all required fields:

Next time an incident is put on hold awaiting caller, the user will see the following notification: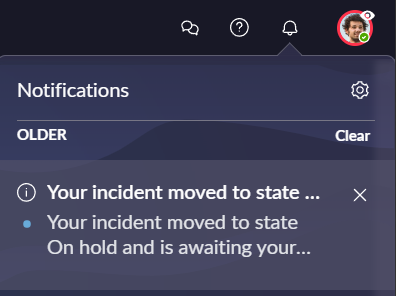 The UI Notification Inbox (ui_notification_inbox) table lists all sent notifications and their recipients.
4. Follow Records
The Follow feature is an example of an out of the box custom notification. It allows users to receive notifications and updates on records they are interested in.
Users can follow records such as incidents, changes, and problems.
When a work note or a comment is added, they will receive notifications as banners and in the Notifications menu according to their notification preferences.
It's important to note that following records from a workspace is not supported at this time.
How to follow records
Open any record, for example from the following list: All > Incident > Open - Unassigned.
Select Follow.
Select Following/Unfollow to stop receiving notifications.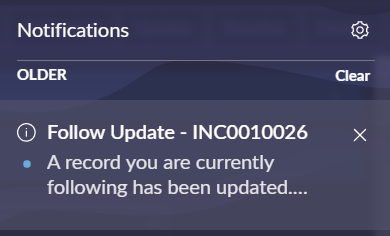 It's possible to select the notification to open the record that was updated.
Summary
In conclusion, the new Utah features of the Next Experience can enhance the overall experience for users and improve their productivity. The updated navigation and search functionality can make it easier for users to find what they're looking for, while personalization options such as grouping favorites can provide a more customized experience. The custom notifications and Follow features introduce additional ways to keep track of changes in ServiceNow records, enabling users to stay informed.
Overall, this is a significant step forward for ServiceNow, and it's worth exploring for users looking to optimize their experience with the platform.