Provide your Service Agents and Operators with the same reference point and work more efficiently
At The Cloud People we know that some of the core concerns for IT are how to automate business processes, and increase productivity and data visibility across the business. That is why we have specialized in the Service Operations approach, to help our customers enhance the delivery of resilient and cost-effective services.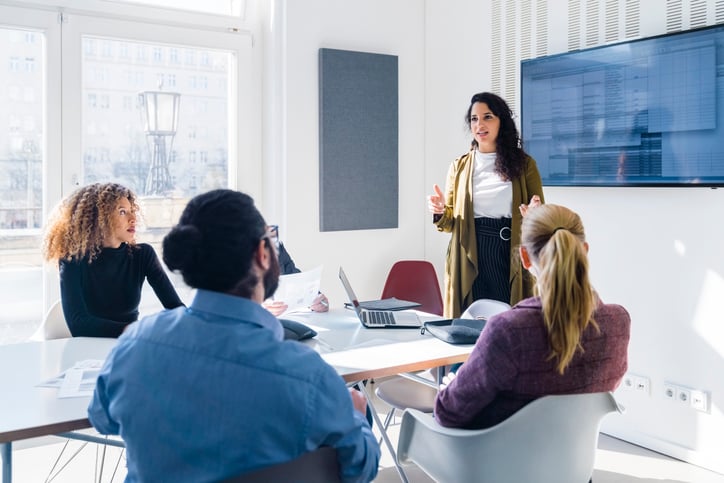 The challenge of running separate applications and systems
To work efficiently and provide exceptional (customer)service it is important for Service agents and Operators to have the same reference point. However, what we see is that departments often run separate applications and digital systems. While this approach may benefit a specific department, it adds inefficiencies to the organization as a whole. When systems, technology, processes, and tools exist independently without centralized access to shared data, the divisions between technology services and operations teams hinder their ability to operate and deliver services effectively. In other words, this approach can make it difficult to collaborate, prioritize and make thoughtful decisions across departments.
What you achieve with Service Operations
Service Operations refer to the process of automating and improving the efficiency of technology service operations. It combines IT Service Management (ITSM) and IT Operations Management (ITOM) onto a unified platform. This integration aims to enhance the delivery of resilient and cost-effective services across the business. When services and operations are cosolidated, IT Service Management data becomes a valuable resource, offering historical and real-time context for IT operations. When companies adopt a Service Operations approach and integrate their ITSM and ITOM, they get the ability to:
connect processes across the different departments

eliminate any unnecessary integration gaps

proactively predict and prevent outage

increase data visibility and make better and thoughtful decisions

centralize all functionality

provide service agents and operators with a single pane of glass and the same reference point
The Service Operations journey
By adopting a step-by-step approach to Service Operations, organizations can establish a strong data foundation through a reliable Configuration Management Database (CMDB), modernize services and operations on a single platform, automate self-service options for employees, prevent incidents in systems, and ultimately optimize process efficiency and workforce effectiveness.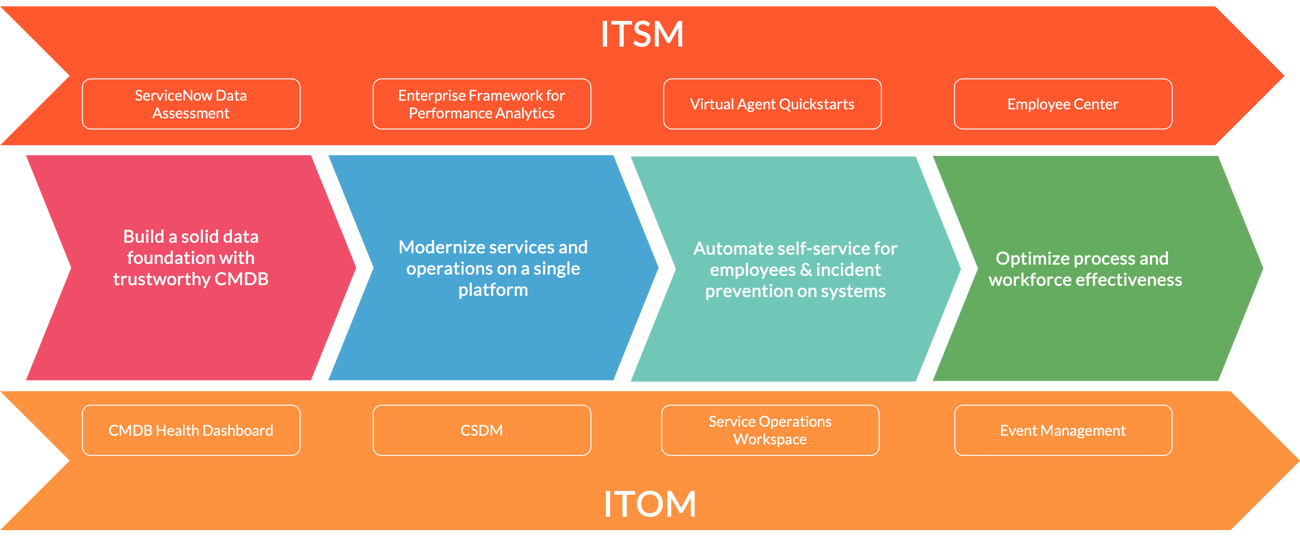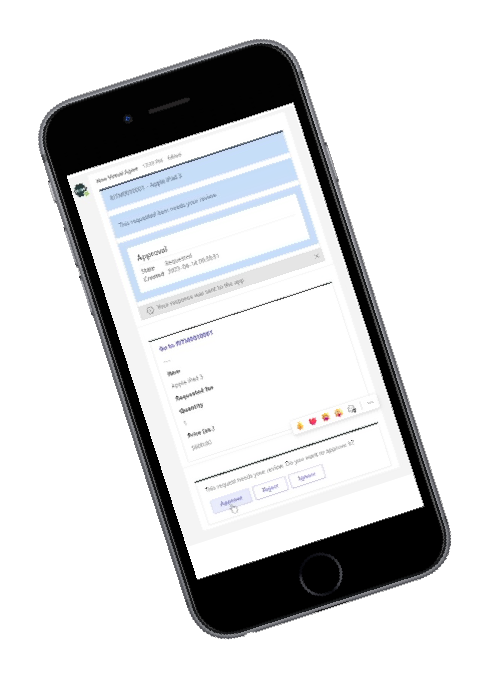 Use case example - reducing request lead times by pushing approval notifications
By assessing automation opportunities at one of our customers, we identified that request lead times were heavily influenced by delayed approvals.
To improve in this area, we implemented Virtual Agent functionality, using MS-Teams to push medium and high priority approval requests to approvers. During the working day, this allows the approvers to instantly approve (or reject) relevant requests, which significantly reduces the request lead times and thereby make the process more efficient.
Providing push-notification functionality with Virtual Agent and a corporate chat application like MS-Teams, is a strong case for adopting VA to automate processes and to reduce lead times for different items.
We help you get started - quickly and with no surprises
At The Cloud People we offer valuable and distinct components that contribute to our customer's overall Service Operations journey. Our team of experts provide targeted guidance and implement best practices, emphasizing adoption and value creation. Throughout your Service Operations journey, we leverage our specialized ITSM and ITOM Value Accelerators:
ServiceNow Data Assessment
Enterprise Framework for performance analytics
Virtual Agent Quickstarter
Employe Center
CMDB health Dashboard
CSDM
Service Operation Workspace
Event Management
These are our different packages that serve as crucial milestones for consolidating all ITSM and ITOM capabilities onto a single, AI-powered platform.
Do you want to know more about Service Operations?
Don't hesitate to contact our local sales for more information.