Industries
Are you looking to make work flow for a specific industry? Have a look at our sector-specific solutions and discover how we can help your business move forward.
Behind every great experience is a great workflow
. Accelerate your digital transformation to meet the unique needs of your industry with powerful digital workflows on the ServiceNow platform.
Facilitate digital transformation today and prevent obstacles tomorrow. The Cloud People can help you to harness the power of Google Cloud and Google Workspace to accelerate development of applications and services.
Each industry has unique challenges and requirements when it comes to digital transformation and workflows. That is why we offer our customers industry-specific solutions. Focusing on specific industries our Industry Solutions team has the unique expertise and know-how to help our customers with the best possible solution.
The Cloud People's Industry Solutions team is focused on driving business transformation and accelerating the adoption of ServiceNow across focused industry verticals. We aim to do so by developing and delivering impactful, industry-specific solutions for each vertical, working in conjunction with our industry teams and partners.
Facilitate digital transformation today and prevent obstacles tomorrow. The Cloud People can help you to harness the power of Google Cloud and Google Workspace to accelerate development of applications and services.
Energy & utilities
The oil & gas sector is rapidly evolving. Incumbent players invest in renewables and technologies that bring down the carbon footprint. Companies are process-driven, have strong needs for personnel security, and must deal with cyber-threats 24/7. The cost of downtime is extreme.
Why you should work with The Cloud People
Partner of choice for several energy & utilities companies in Northern Europe, proven industry experience from working with one of the largest companies in the Nordic energy sector
Let some of the most recognized consultants within security ensure that your solutions are safe
ServiceNow is a good fit for the energy sector, recognized by Gartner for it's leading ability to securely integrate systems and automate IT, HR and customer success workflows. Through Application Managed Services, we can provide clients such as Equinor with managed services on the ServiceNow platform on a 24/7 basis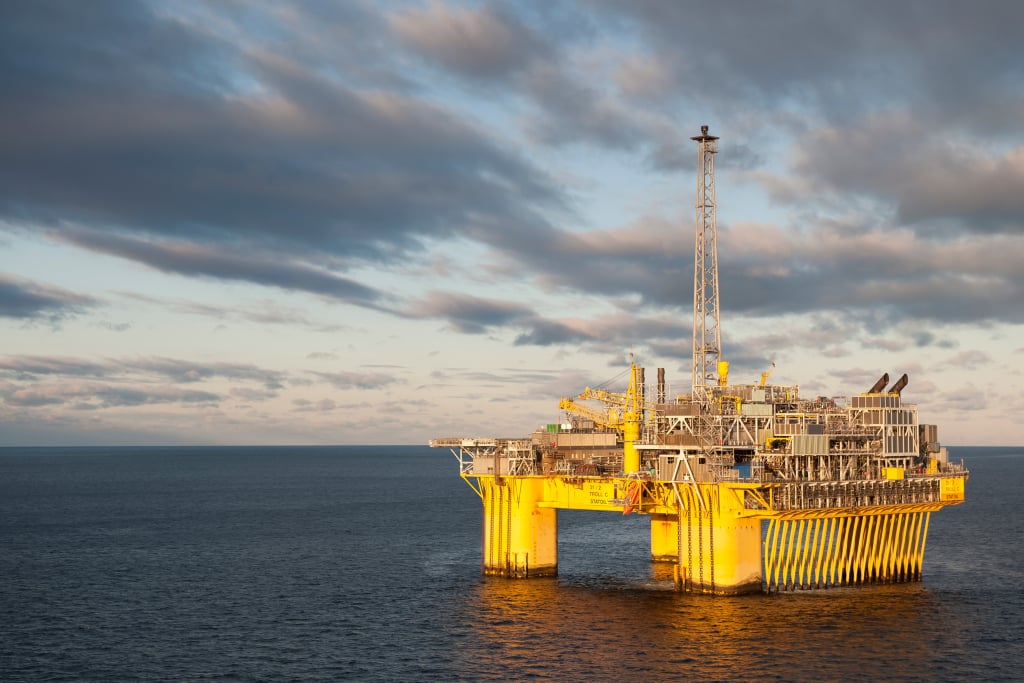 Case study
Equinor helps employees reach their full potential with a global service platform
Our client Equinor is developing oil, gas, wind, and solar energy in more than 30 countries. With an annual revenue of more than $90 billion in 2021, Equinor is one of the largest energy companies in Europe.
ServiceNow has enabled the Global Business Services team to deliver on its vision to "enable a better Equinor," with a focus on improving the user experience, accelerating digital transformation, and defining future ways of working.
Government
We all want government services to be digital, modern and user-friendly, but the public sector is often challenged with outdated technology and procedural and technical boundaries. Processes may require many case managers and agents working in disparate systems, where the ability to collaborate with external parties is limited.
Why you should work with The Cloud People
Proven industry experience from working with municipalities and other public services across Northern Europe
By implementing strong asset management and configuration management, we can help employees and departments to be self-serviced and, at the same time, ensure more effective IT procurements, handling and sustainability.
ServiceNow lets us connect teams, workflows and systems, while Google Cloud can drastically improve project communication, such as in the Kalasatama tram project
Customer story
How the city of Aarhus got faster and better IT support
The City of Aarhus wanted to bring better IT support to their 30,000 employees and at the same time gain better control of their IT assets.
We helped them by implementing solutions from ServiceNow and optimizing various work processes, resulting in better and faster support to its many users.
Manufacturing & Natural Resources
Fast-changing markets and unprecedented disruptions have introduced new challenges for manufacturers. Their ability to respond quickly to ever-changing environments depends heavily on the ability to adapt and pivot operations. While many manufacturers have invested in automating their plants and resources, they often find themselves facing challenges related to manual processes and information silos.
Why you should work with The Cloud People
Proven industry experience from working with several manufacturing companies cross Northern Europe
We can help you gain operations officiencies and break down information silos. Give all stakeholders the information they need, available on any device
ServiceNow sets a new standard for truly connected operations, featuring industry solutions, such as Manufacturing Connected Workforce and Operational Technology Management
Customer Story
Centralization of BioMar's global IT organization
BioMar's global IT organisation has undergone a significant transformation and the company is now in a position to reap the benefits, as it chose to gather everything together on the ServiceNow platform. It is a solution that has opened up much more efficient work processes for both the IT department and the 1,600 employees.
Retail & Wholesale
Nearly 30% of the world's population is now shopping online. Rising digital ad costs has made it more affordable for digitally native brands to enter the physical world. 'Connected retail' and omnichannel are now requirements, but many retailers and wholesalers struggle with IT systems that make it hard to deliver efficient processes and excellent customer service.
Why you should work with The Cloud People
Proven industry experience from working with small and large retailers and wholesalers across Northern Europe, utilizing both ServiceNow and Google Cloud Platform
Using our strong integration experience, we can create seamless user experiences, automate manual work, and equip customer service with the tools you need to stand out.
ServiceNow provides advanced workflow integration and customer service, while Google Cloud Platform makes agile application development a breeze.
Customer story
How Bertel O. Steen gained complete control over 70,000 cars to be prepared and delivered annually
Bertel O. Steen is one of the largest car dealers in Nordics. They sell almost 70,000 cars annually from Mercedes-Benz, Kia, Peugeot and others, half of which are new.
Car sales generated over 100,000 internal inquiries each year, with one or more follow-up tasks. These used to come in hundreds of shared email accounts from various players in the value chain. Learn how we helped Bertel O. Steen get control over their internal processes and, at the same time, optimize their customer experience by utilizing ServiceNow.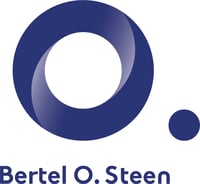 Service Providers
Service Providers are increasingly driving economic transformation, and the share of service providers on the Fortune 500 list has grown rapidly. Digital transformation opens up opportunities for modern service providers, but in also comes with major obstacles, such as compliance and security, scalability and more.
Why you should work with The Cloud People
Proven industry experience from working with small and large service providers cross Northern Europe, utilitzing both ServiceNow and Google Cloud Platform
Our delivery model and proposed solutions allows you to build and scale fast and deliver amazing customer experiences, while you can rest assured that your services platform is always available, compliant and secure
ServiceNow provides an agile, customizable platform that is easy to build on, while Google Cloud platform makes application development and hosting limitless and cost-effective.
Customer story
How IT-outsourcing provider StarIT improves their customers digital employee experience
StarIT is a fast-growing Finnish IT-outsourcing provider aiming to make fluent digital employee experiences for growth companies, enabling them to focus on their business.
They were looking to replace their old solution that wasn't up to the challenges of having a multi-customer environment where each customer has specific needs, such as integrations and process automations. We helped them set up a ServiceNow solution that solves this and brings extensive opportunities for the future.

Telecom
Mobile service providers are delivering the platform that allows for digital transformation of all industries, and even more so with 5G. All sorts of devices are getting connected, allowing new services that has been unthinkable. But in the backend, many telcos have to struggle with legacy systems that gives end-users poor experiences and makes it complicated to launch new products and services.
Some of the earliest adopters of 5G and other emerging technologies are based in Nordics, and we proudly work with several of them.
Why you should work with The Cloud People
Proven industry experience from working with several of the largest Nordic telcos/mobile service providers
We know how to create great

customer experiences

and

IT experiences

, and how to digitize workflows that are critical to private 5G deployment and adoption
ServiceNow is a popular platform amongst Nordic carriers. It integrates well with legacy systems and has industry-specific offerings that pave the way for 5G services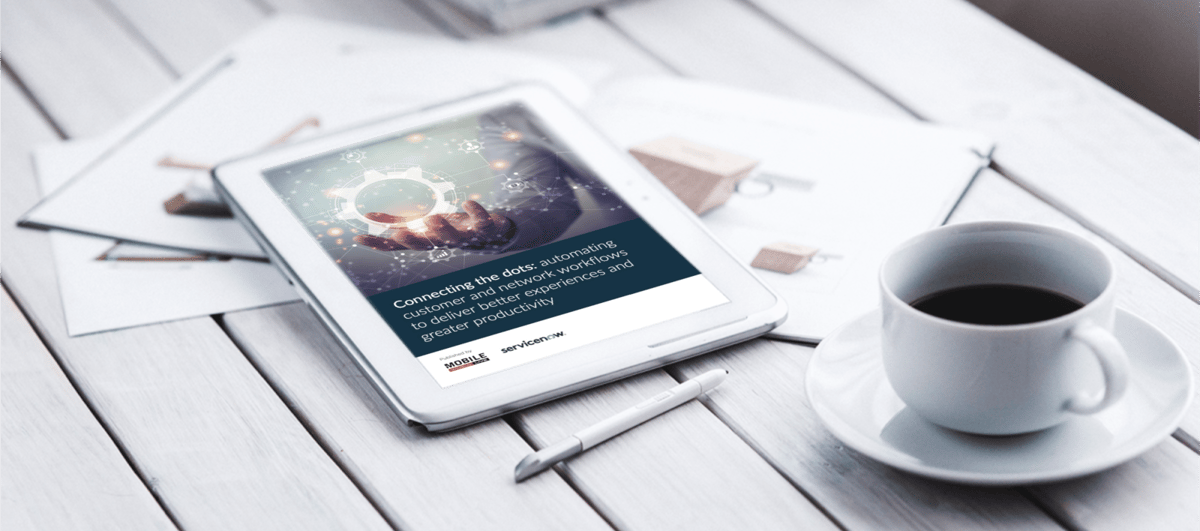 Whitepaper
How CSPs can connect the dots for a better customer experience
Learn how consolidation of network and customer data opens up new ways to manage the network more effectively, become predictive and proactive, and ultimately deliver a frictionless customer experience.
Would you like to learn more?
Don't hesitate to contact us