New platform – new opportunities
In 2016, North Denmark Region, Digitalisation and IT, teamed up with partners including The Cloud People to implement ServiceNow. The region now has a modern, cloud-based platform that makes it possible to automate and streamline ITIL processes and the region's IT user support function, for example.
Why ServiceNow was chosen
With a population of more than 580,000 and a staff of 15,000, it was essential for North Denmark Region to select an ITSM solution that could be scaled and configured with other systems. A tender process was completed, with ServiceNow emerging as the successful bidder on account of the opportunity the system presented for integrations, along with its options for building up a professional CMDB platform.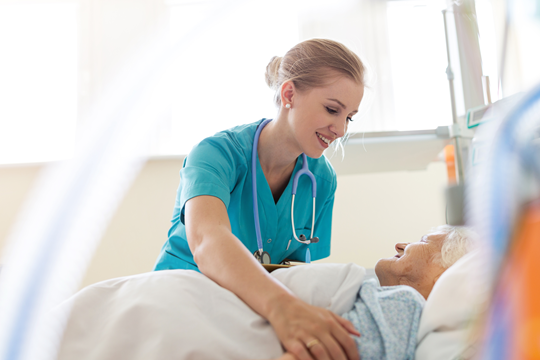 Help to help itself
From the start of the project, the region was keen to build up its own skills in administrating and developing the platform. The principal role of Syspeople in the establishment phase was therefore to provide advice about the solution architecture. Syspeople's Danish-speaking, certified consultants provided the requisite training and consultation to ensure the region's ServiceNow team had all the tools it needed to handle this assignment itself.
The actual project
The first phase of the ITSM project comprised laying down the fundamental principles, processes, tool support and training. The ITSM project was divided up into the following deliveries:
Procurement of ITSM solution (ServiceNow set-up and configuration)
Definition and documentation of processes and tool requirements (GAP analysis)
Scoping workshops, where the final implementation plan was designed and approved
Set-up of the Incident, Request and Call module
Set-up of Knowledge-, Change- and Problem Management
Training users in the ServiceNow solution
These deliveries formed the foundation for North Denmark Region to achieve its ambition of automating and streamlining its processes
A strongly deployed ITSM platform
Today, North Denmark Region has a strongly deployed ITSM platform that allows staff to automate processes across its numerous departments and users. Since the implementation of the first phase, the region has brought a number of projects to a successful conclusion. For example, it has established:
smoothly functioning self-service solutions for both the Digitalisation and IT department and end users
ongoing development of a CMDB with agreement-based handling of data processing
security operations
change management with the involvement of sourcing
In addition, North Denmark Region, Digitalisation and IT, has established a highly competent ServiceNow team that is able to operate, configure and maintain the platform itself.