New consulting house grows by 10% each month based on new delivery model:
Reached almost EUR 4M in the first year

Steers towards EUR 10M in 2021

New and transparent delivery model for consulting services
The consulting company The Cloud People will sell cloud services from Google and ServiceNow for EUR 10M in 2021. At the same time, the consulting house will change the way consultants are sold to the market.
Bjørn Jarl has done this before – built an IT-company from scratch to a billion enterprise. And he is about to do it again. This time as a supplier of two global growth comets in the world of cloud services: ServiceNow and Google Cloud.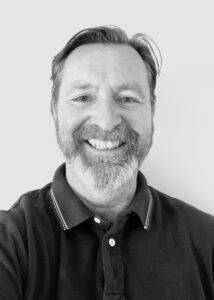 – We have developed the delivery model called Smart Resourcing to be able to handle the increased demand in the market for Google and ServiceNow services. Without compromising hourly rates and delivery quality. Our ambition is to become one of the three largest consulting houses on Google Cloud and ServiceNow. First in the Nordics. From 2023, the plan is to expand further in Northern Europe, says Bjørn Jarl, Group CEO and Chairman of the Board at The Cloud People.
The two IT giants Google and Service Now have grown heavily during the past few years. And the growth will continue. According to CEO Bill McDermott, ServiceNow's revenue will more than double in the coming years – from $ 4.6 billion in 2020 to $ 10 billion in a few years. According to the analysis company Gartner, the market for cloud services will grow 17 percent annually worldwide.
– Google is experiencing strong demand for our cloud technology. We therefore invest a lot in our cloud solutions and services. The result is strong growth for both the Google Cloud and Google Workspace areas. If we are to succeed in further growth and deliver good experiences and solutions to our customers, we are dependent on strong partners such as The Cloud People, says Tom-Erik Sørensen, Partner Development Manager at Google.
Smart consultants to the right tasks
If the growth of ServiceNow and Google keeps continuing in the same path, there will be a capacity challenge to get hold of qualified consultants. This problem can be solved with Smart Resourcing, Jarl continues and adds:

Nowadays expensive architects are often used for simple programming, while we match right consultants with the right tasks. This allows reasonable rates and customers have full control over what they are paying for. We have a Nordic pool as well as the delivery centre in Poland with experienced, certified and highly qualified consultants.
Smart Resourcing is:
Transparency: Gives the customer a full overview of the consultant's expertise, experience and customer satisfaction.
Security: All consultants are background checked and security cleared.
Choose your team: Pick the consultants who suit your tasks and workplace.
Predictability gives lower prices: Pre-agreed and paid assignments result in lower prices.
The right resource to the right task: We use developers to code, architects to design. You can create a team yourself or use a resource manager from The Cloud People.
Close to EUR 4M in the first year
The Cloud People is about to close its first full year as a consulting house and partner of Google Cloud and ServiceNow.
The results have been impressive so far and the targets are ambitious:
In 2020 turnover has been increasing by 10–12 per cent each month.

2020 turnover will end up at approximately 37M NOK for Norway and Finland.

If the growth continues as this year, The Cloud People will reach 100M NOK in 2021.

During 2023, the goal is to round NOK 500 million in turnover and open offices in several countries in Northern Europe through acquisitions and organic growth.

The Cloud People plan to muscle up by raising capital during 2021 and 2022.
This year, The Cloud People has established themselves in Norway and Finland, in addition to the delivery centre in Poland. These days, they are in the process of opening two offices in Sweden, in Stockholm and Gothenburg. These are the first steps towards becoming a Norwth-European consultancy house.
-The goal is to have a top three position in all the countries we are in, Jarl continues.
Helge Fjelberg, Country Manager for ServiceNow, adds:
-In a very short time we have established a solid ServiceNow partner in Norway, which already has some of Northern Europe's most skilled ServiceNow consultants. With the demand and growth rate we are currently experiencing, we are dependent on partners such as The Cloud People.
Contact
Bjørn Jarl: +47 90852875, e-mail: bjorn.jarl@thecloudpeople.com
Nora Rinnan:+47 90208503, e-mail: nora.rinnan@thecloudpeople.com
The Cloud People
The Cloud People's vision is to be a leading provider of services for the most innovative cloud-based platforms. We have the industry's best experts, distinctive operating methods and tools, and a passion for helping clients to succeed.
The Cloud People is a certified ServiceNow and Google Cloud Platform Partner, and authorized Google Workspace (earlier G Suite) Reseller. We help and guide organizations transform their business to the cloud and gain and utilize the competitive advantages from one of the best cloud platform solutions on the market today.
Our team of project managers, designers, developers, Cloud Architects and data engineers build affordable custom applications and integrations. We've delivered a large number of successful projects for medium and large-scale customers in Northern Europe, within telecommunication, banking, finance, energy, et al.
At The Cloud People we focus on the two leading cloud platforms, to ensure that we can offer our customers the best competence available. We want to understand your business so we can help you find the best solutions and the services you need to grow and increase productivity in your organisation.