Want to work as a Google Cloud Application Developer?
Are you looking to accelerate your career and want to work with one of the leading cloud-based platforms? Do you want to be part of a dynamic and fair work-environment? Then you have come to the right place!
The Cloud People is growing rapidly and we are looking for a Google Cloud Application Developer to join our team in Finland.
You will be responsible for:
Our Cloud Application Developer will participate in all technical aspects of implementation projects and solution delivery:
Design and develop custom solutions on top of Google Cloud Platform

Configure, customize, improve and deploy technical solutions in Google Cloud Platform

Solve technical challenges propose best solutions to the clients

Configure and customize various aspects of Google Cloud Platform (infrastructure, database, storage, big data, compute engine, kubernetes, etc)

Design, implement and improve integrations with other 3rd party systems

Collaborate within a technical team to develop leading platform technology

Work with DevOps and SRE practices
Here is one of our many reference solutions click this link
Requirements
Experience with application development, both client and server side
Experience with Web Technologies like XML, HTML, CSS, JSON, Angular and Web Services
Familiar with one or more of the following technologies; Node.js, Java, MongoDB, Rest, Kubernetes, Git, Apache Beam, Docker, Keycloak, Terraform, Jenkins and Swagger API
Familiar with cloud computing (infrastructure, storage, database, platforms, AI/ML)
Know-How in system integrations
Consulting skills (problem solver with attention to detail and understanding of business drivers behind the technology)
Good communication skills in Finnish and English (active listener, think before acting, good verbal and writing skills).
Good to know
Google Cloud certifications are not a must have when applying. We will support you with relevant certifications and help you grow as a professional.
We are not fans of a strict atmosphere, we want to create an atmosphere where you can focus on high quality work.
Who we are
The Cloud People's vision is to be a leading provider of services for the most innovative cloud-based platforms. We have the industry's best experts, distinctive operating methods and tools, and a passion for helping clients to succeed.
The Cloud People is a certified ServiceNow and Google Cloud Platform Partner, and authorized Google Workspace (earlier G Suite) Reseller. We help and guide organizations transform their business to the cloud and gain and utilize the competitive advantages from one of the best cloud platform solutions on the market today.
Our team of project managers, designers, developers, Cloud Architects and data engineers build affordable custom applications and integrations.
Our culture
Becoming a part of the The Cloud People entails becoming a part a team where the culture is built up around 4 F's;
We have Fun at work and have a social and inclusive work environment
We have a Fair and transparent grading system which promotes people for their skills and knowledge and gives people the opportunity to advance through training and certifications
We Focus solely on the two leading cloud solutions - ServiceNow and Google Cloud Platform in order to ensure that we can offer our customers the best competency available.
We believe that the Future workplace is modern, flexible and fuzz free workplace that encourages creativity and limits the need for dull reporting procedures
What we offer;
At The Cloud People, the People are the most important thing and therefore we have a strong focus on the well being of our employees. We provide our employees with;
Flexible working days
Hybrid model for onsite/remote work
An energetic environment with a lot of social happenings
Training and certifications
Choose your preferred devices for performing your work
Competitive compensation with clear salary development paths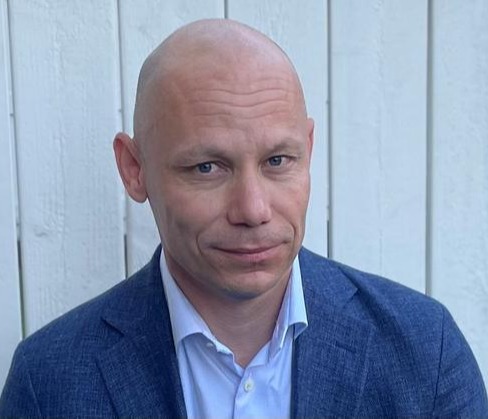 Sounds interesting?
Send your resume and cover letter to; Mikko Pääkkönen, Country Manager Finland,
Mikko Pääkkönen,
mobil;+358 50 5377428,
mikko.paakkonen@thecloudpeople.com