Let us take care of your platform & cloud environment, and get time to focus on your core business.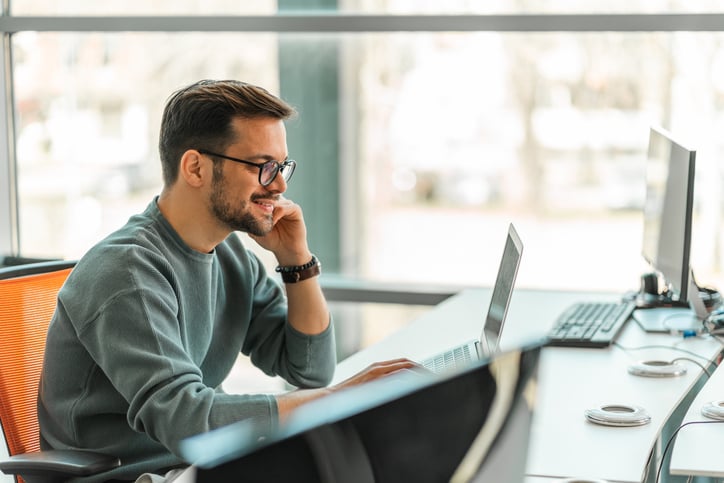 What is Application Managed Services?
Most companies use various different applications to run their business and infrastructure. It is time-consuming and challenging to maintain and ensure all these applications are up-to-date and aligned with the evolving business needs and newest updates and features. Application managed services is process of outsourcing the maintenance and support of applications to an external provider. At The Cloud People we provide various types of AMS services - both reactive and proactive services. Learn more about our offers below.
Shifting from Reactive to Proactive Services
Our next generation Application Managed Services is focused on providing the foundations and the framework for our customers to continually deliver service-oriented outcomes to its customer and stakeholders aligned to business value whilst adopting and maintaining the platform in a strategic manner. We help you to establish a ServiceNow operating model that provides a strategic alignment with your business objectives and prioritized outcomes, design decisions that are aligned with your platform strategy and clearly defined metrics to track value realization.
Support & Maintenance
We can help you with daily support and maintenance of your ServiceNow platform.
Identifying technical issues and fixing the bugs.
Managing agreed requests (request catalogue).
Creating agreed reports.
Problem, change, release deployment management.
Solution Architecture
We help you with Story Refinement, Clarification and Technical design as well as aligning your solution with ServiceNow's best practices and make quality assurance
Third Party Management
If you work with various vendors and need secure integrations our AMS team can help you bridge between your ServiceNow platform and third parties. Hence, you will only have one service provider to contact in regards to ServiceNow.
Advisory
Driven by our experienced team we help you creating roadmaps, define the best approach for new initiatives and providing an overview of new ServiceNow features (or those who are not utilized yet) including how they can provide value for your business.
Patching & Upgrades
We help you ensuring that your production instance is always on the latest release & patching level of ServiceNow. This ensures that your ServiceNow instance is always up-to-date with the newest features, enhancements, security fixes, bug fixes, new modules or functionality.
Continuous Service Improvement
We help you leverage the full potential of your platform. Our AMS team can help you eliminate causes of avoidable issues, incidents and requests. Increase automation. Help you predict and prevent issues. Make trend and performance analysis of the platform. Make Post Incident Analysis and usage of the CIM module.
Health & Security checks
We help you with health and security checks. We provide regular Health Scan of your platform, so you know what can be improved and how you can optimize ServiceNow.
Continuous Enhancement Services
We offer a specialized team with Scrum Master, Architect, Developers, Testers and UI/UX designers who can help you leverage the full potential of your platform and make solutions tailored to your needs.
Why choose us as your AMS partner?
At the Cloud People we have our AMS team located in our Global Capability Center in Poland. We have some of the most talented and experienced ServiceNow consultants who can bridge ServiceNow to your business domain, ensuring optimal governance, design and quality. We help maintaining and supporting your applications and provide continuous care - so you have time to focus on your core business. When you choose us as your AMS partner you get:
A dedicated service delivery team with mixed capabilities and complementing responsibilities

ServiceNow consultants with more than 10 years of experience in ServiceNow

One main consultant – your go-to- person, who is responsible for your agreement

Agreements tailored to your specific needs

AMS services can be delivered through your preferred channels of communications
Do you want to learn more about our AMS offerings?
Don't hesitate to contact our local sales department for more information.