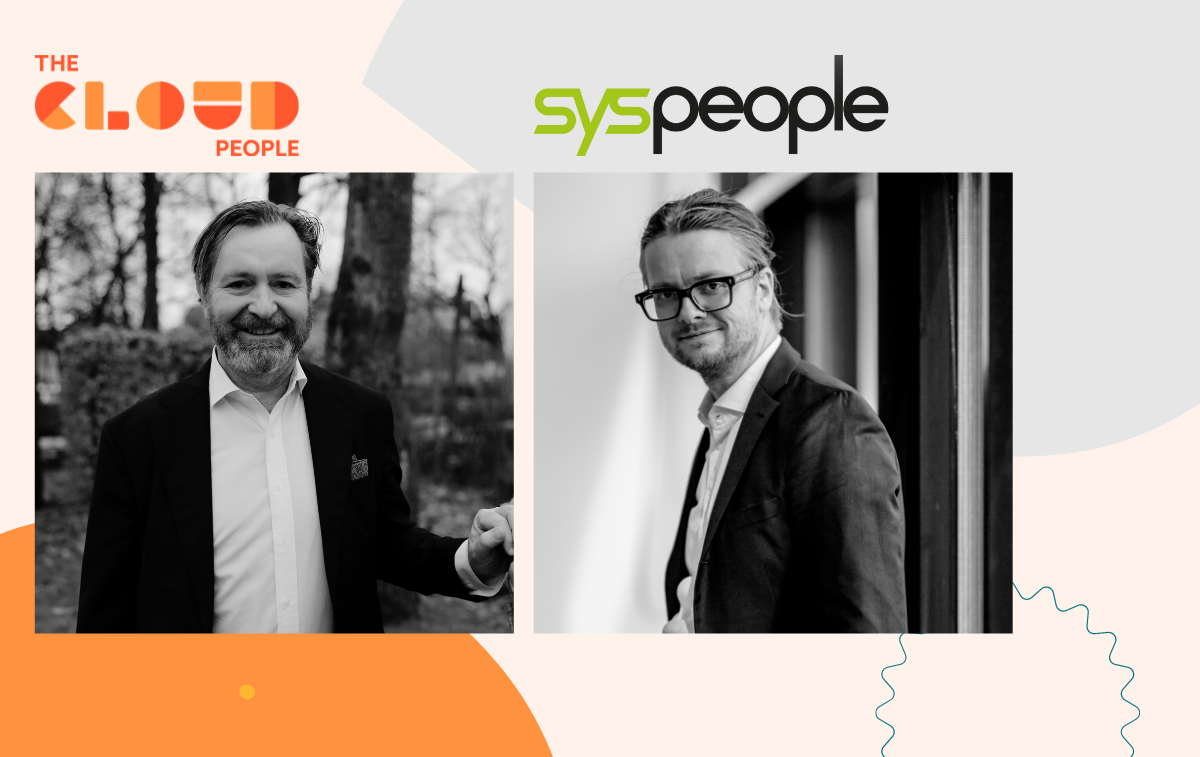 The Cloud People has bought the Danish IT services company Syspeople. With the acquisition, The Cloud People becomes the leading IT services company on the ServiceNow platform in the Nordic region and continues its strong growth.
– With the acquisition of Syspeople, we continue our planned growth and journey towards becoming Northern Europe's leading IT provider of services related to Google Cloud and ServiceNow. With Syspeople, which has a very solid position in Denmark, we will be the Nordic region's leading partner at ServiceNow with equally strong local teams in all four countries, says Bjørn Jarl, CEO and Chairman of The Cloud People (TCP).
This year, TCP is on track to reach a turnover of between 150 to 200 million NOK, up to a fivefold increase from 2020. The ambition in 2023 is to reach 500 million on the top line. The acquisition of Syspeople is an important contribution to the company's ambitious growth plan.
– Joining forces with The Cloud People creates a strong synergy across the teams in the Nordic region, and expands the opportunities for both customers, partners and employees. Our culture corresponds with The Cloud People´s and I am very happy that we have found each other, so we can continue to grow together into a strong Nordic organization, says Mikkel Leth-Nissen, Managing Director of Syspeople. He will continue to lead TCP in Denmark.
Gazelle company and ServiceNow EMEA partner
Syspeople houses some of Denmark's most skilled specialists in ServiceNow and Service Management, including ITSM. Since it's beginning in 2012, the company has had a steady and solid growth, and currently holds a headcount of 25 professionals.
For three years in a row, from 2017 to 2019, Syspeople was named a Gazelle company in Denmark as a result of strong and profitable growth. In 2021, Syspeople was named ServiceNow Partner of the Year in EMEA (Europe, Middle East, Africa) within the Specialist Segment.
– As part of TCP, we can create even greater value for our customers. At the same time, our employees get a richer work environment and more opportunities to develop their skills, continues Leth-Nissen in Syspeople.
The Syspeople CEO also highlights The Cloud People's innovative delivery model for consultants: Smart Resourcing. TCP developed Smart Resourcing to handle the strong demand for consultants around the cloud services of Google and ServiceNow in the best possible way. Smart Resourcing allows customers to access the resources they need – easier, faster and cheaper.


The Cloud People focuses on two technology areas:
ServiceNow, which delivers solutions that digitize, streamline and automate work processes. The slogan "The smarter way to workflow" describes how ServiceNow helps businesses in all industries.
Google Cloud Platform with Google Workspace. Google Cloud Platform is Google's cloud platform with infrastructure services, applications and solutions similar to Microsoft Azure and AWS (Amazon Web Services). Workspace is Google's office productivity software, which makes your workday simple and productive, especially for businesses where collaboration and information sharing are essential.

The transaction took place by the end of October. Syspeople will in the following months be integrated with and rebranded to The Cloud People.